Exhibitor Directory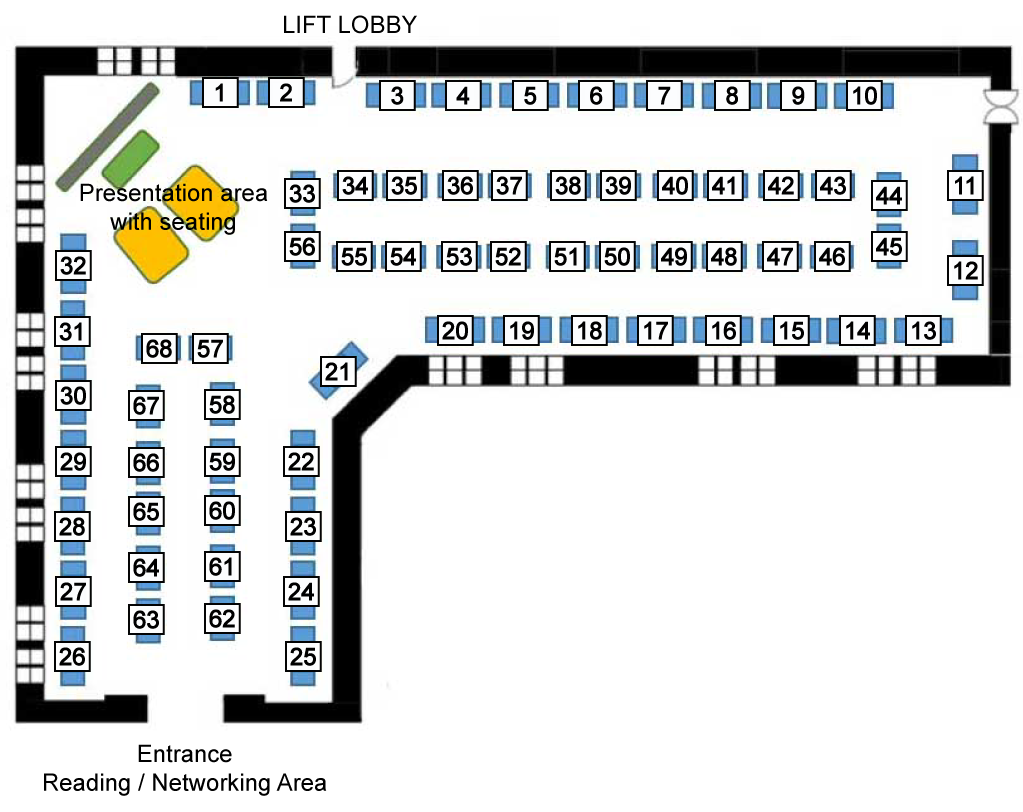 Directory Listings
Click the buttons to filter by category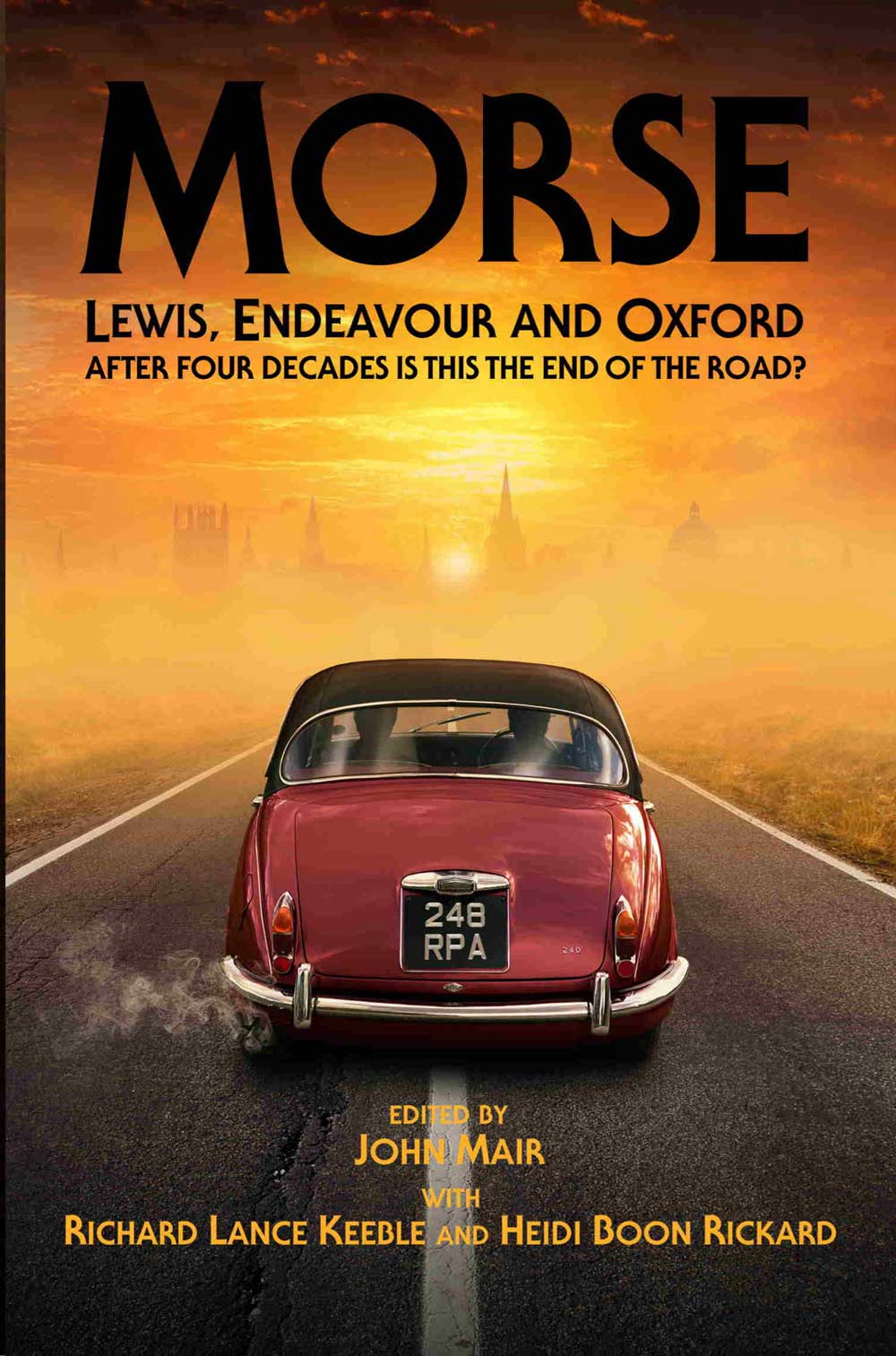 John Mair is showcasing his book about Oxford's most famous fictional policeman; Inspector Morse. The book helped celebrate the ending of filming of the Morse trilogy in Oxford earlier this year. John,  a resident of Jericho, has authored and published many other non-fiction books some of which will be available at the Fair. The Morse book will be supported by a set of 11 postcards of Oxford places that appeared in various of the Morse books.
Oxford eBooks
publisherpublisher-servicesaudio-booksevent-organiser

Oxford eBooks (est 2010) specialises in Digital Publishing services for authors and publishers alike. Their typesetting, publishing and eBook production services are fast, accurate and well priced. They also now produce beautifully recorded and edited Audio Books. Come talk with Andy about your project and how he can make your book a reality.
Angela writes books for readers who love people, and life in all its messy glory – the romantics who dream of love and happy endings. In her books, you will find resilient, relatable heroines with warm hearts who try to do the next right thing despite difficult circumstances. Her first novel, Touch, became an Amazon best-seller. There are now four novels in the Ellie Rose Series, and a short story anthology titled Seasonal Produce. Her short stories have been published in 'Yours' magazine and feature regularly on the radio. A Song for Kitty is her first historical romance novel. Angela is also a creative mindset and wellness coach. She is married with two grown lads and three grandsons, Angela is owned by two Gordon Setter dogs.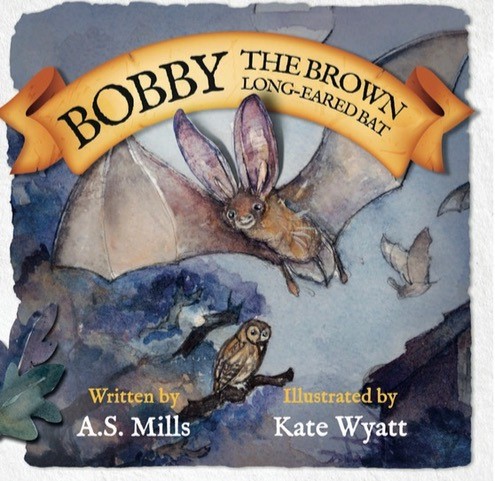 Angela is the author of Bobby the Brown Long-eared bat children's book, supporting the Bat Conservation Trust. Foreword kindly provided by Chris Packham with wonderful illustrations by Kate Wyatt.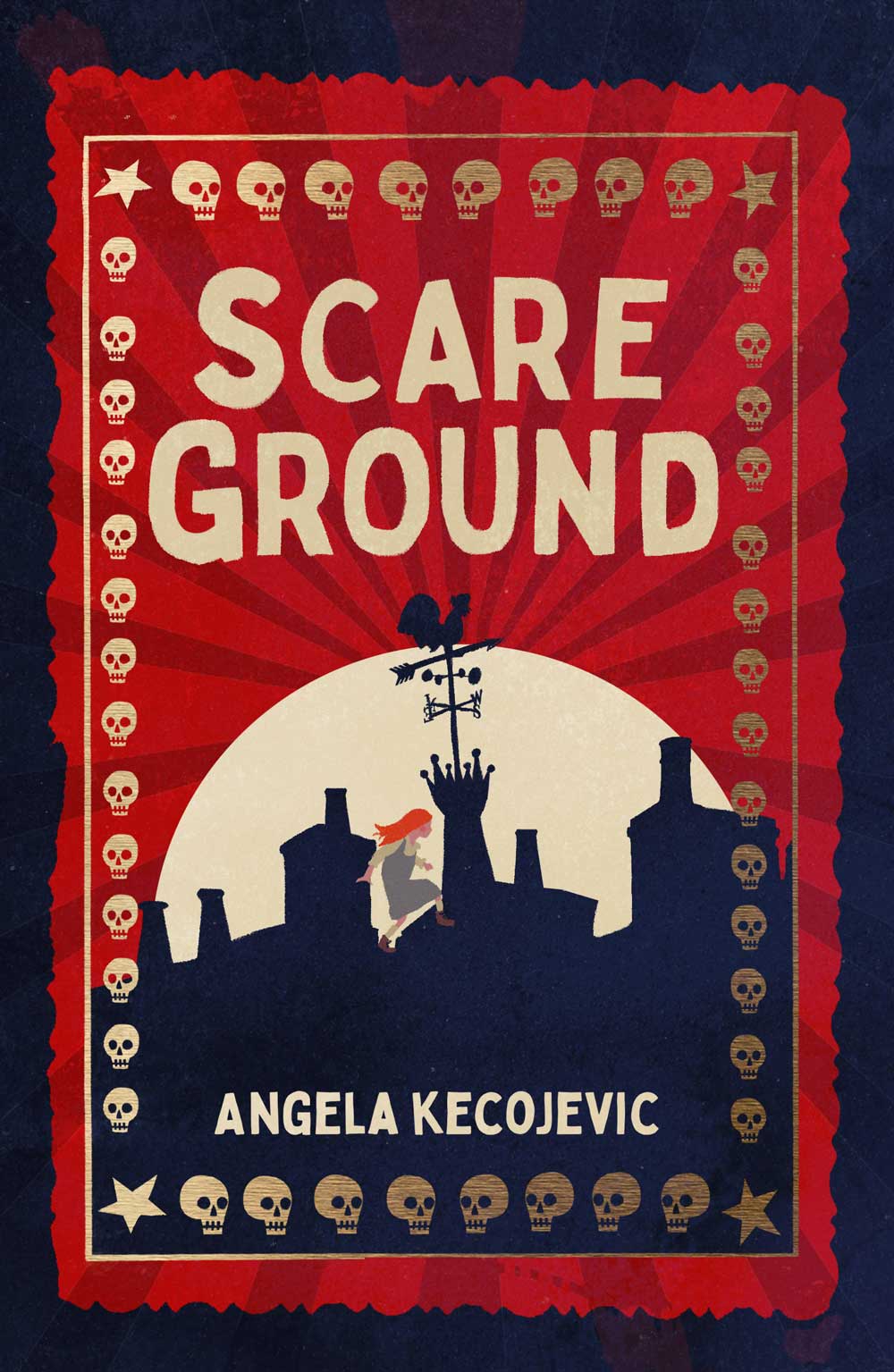 Angela is a children's author, librarian and creative writing tutor. She has written several books for OUP (Oxford Reading Tree), with two further titles out in 2024. 'Scaregound' is her middle-grade debut with Neem Tree Press (UK 2023/ US 2024). NTP has acquired two further children's/YA books for publication in 2025. Angela is a member of the Climate Writers Fiction League, a group of international authors who use climate issues in their work. Angela lives in Oxford with her family.
Anthony Benn
authorpublisher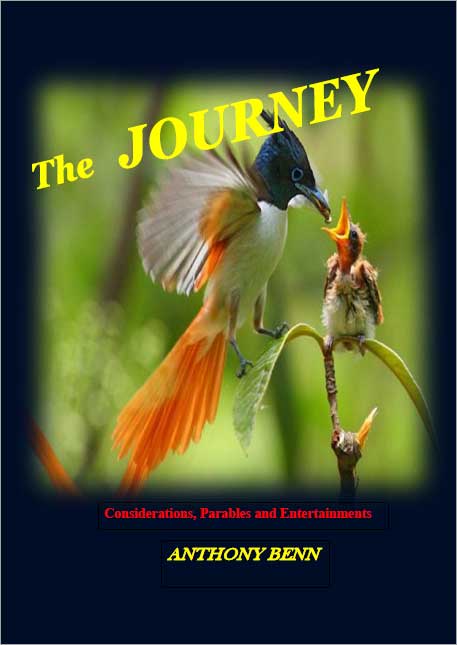 This work contains a selection of essays, thoughts and stories concerning, on the one hand, the dark side of human nature – cruelty, fascism, tyranny – and, on the other, more humorous and entertaining accounts of everyday life, on being young, on being old. There are thoughts on freedom, God, on Jane Austen, Darwin and on the developing technologies that are enveloping our lives through the growth of the Internet, across the Globe. Central to this is a discussion of Mary Shelley's great work, Frankenstein; it also examines the way modern cinema warns us of the power of technology when abused and controlled by governments or secretive bodies.
Charlotte J. Marsh
authorpublisher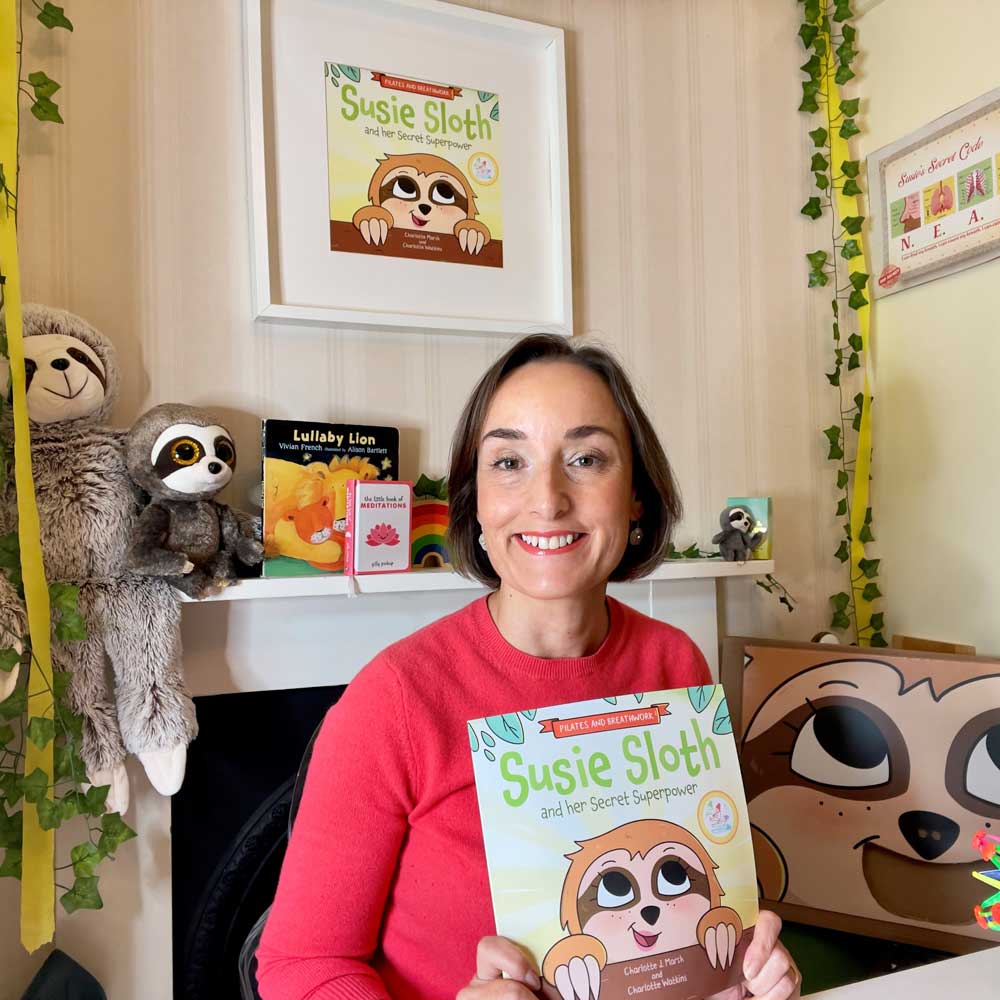 Charlotte Marsh lives in Derbyshire with her husband and two daughters. As a certified Pilates Teacher and Buteyko Breathwork coach, she has enjoyed teaching "Petit Pilates" lessons to kids and their big kids. She enjoys being in the Pilates studio and lovely walks in the Derbyshire Dales with family. In summer, she will be out in the sunshine picking flowers. In winter, she'll most likely be indoors baking another gluten free cake and daydreaming about a trip to Paris!
Banbury Writers Café
authorpublisher
We are Banbury Writers' Café, a group of writers that meet up every two weeks to talk about what we're doing and encourage and support each other in our writing endeavours.
Chris Andrews Publications Ltd
authorpublisherartist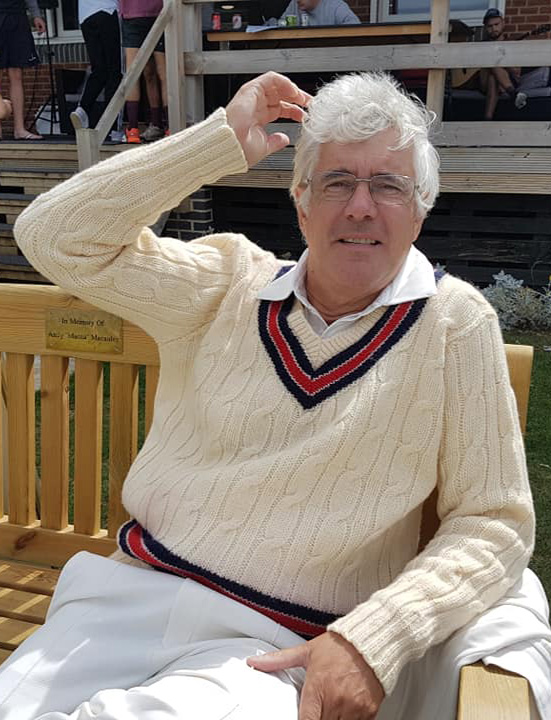 Chris Andrews Publications has produced Guide Books, Coffee Table and Souvenir books in Oxford for 40 years. The company also publishes calendars, cards, posters and fridge magnets. All are photographed, designed and produced by ourselves. We also publish books and cards in the Cotswolds, Chilterns, Channel islands and Belfast
Chris M L Burleigh
author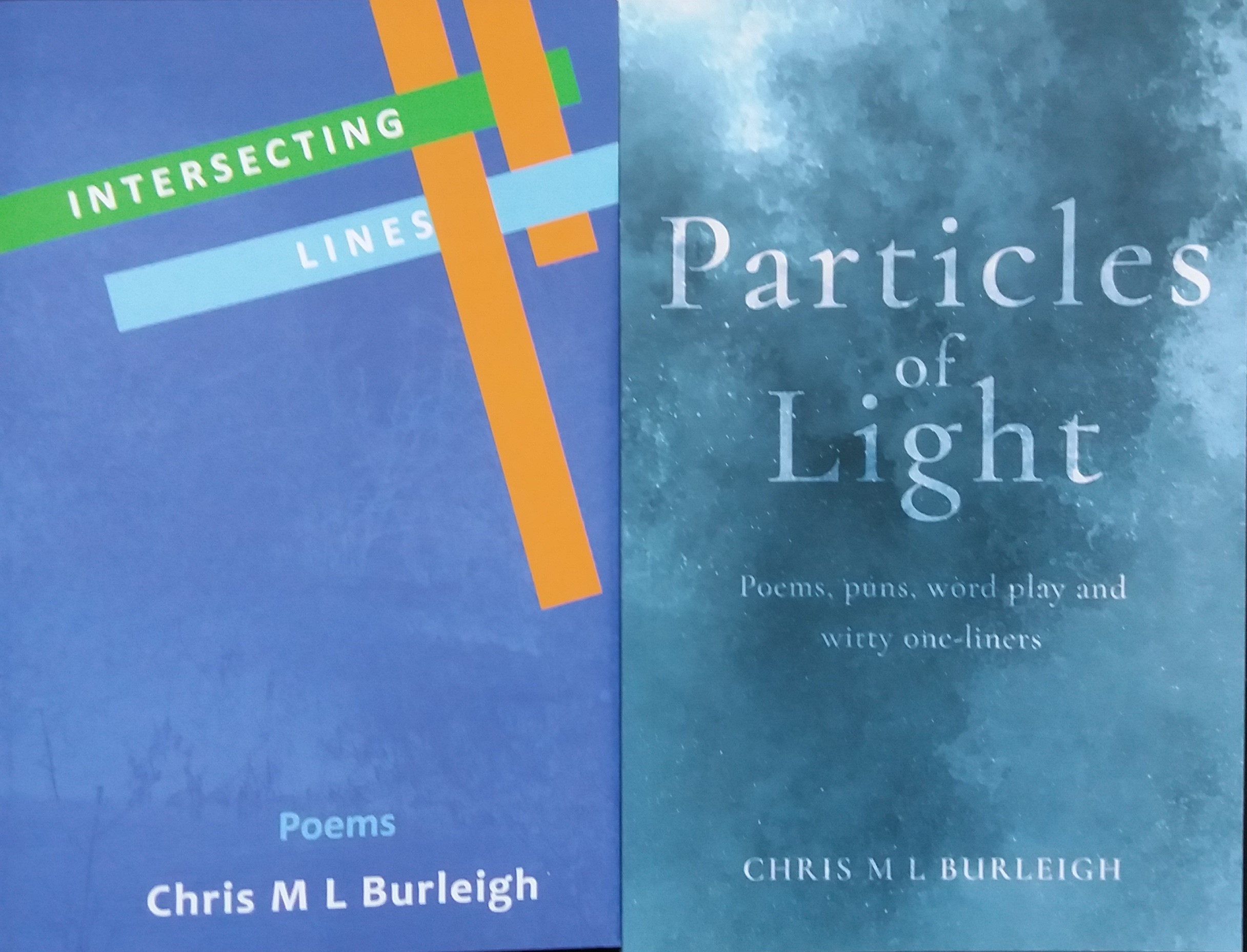 'Life is serious, but is not to be lived too seriously'. Serious or humorous, my poems are always good-natured.
I write when I have something to say, and I feel I have found the right way to say it. It's about having fun with words and meaning, using words skilfully to say things differently, and saying the familiar in unfamiliar ways.
In 2017 I self-published a collection of poetry and wit as Particles of Light. The book has been well received and has sold well in my local bookshops.
Intersecting Lines, my second collection, was traditionally published by indie publisher Beercott Books in 2021. It continues to reflect my interest in people, love, the natural world, and the human condition, and is written very much with the reader in mind.
There are poems to move you, to surprise you, and to make you laugh. The humorous poems and one-liners are there for entertainment, to be enjoyed, though they often contain a 'sting in the tail'.
I hope readers will enjoy reading my poems, and will feel I am putting their own experiences and emotions into words.
It's such a great feeling when you get good feedback and review comments, or when somebody chooses to take home a copy of your words. That's communication!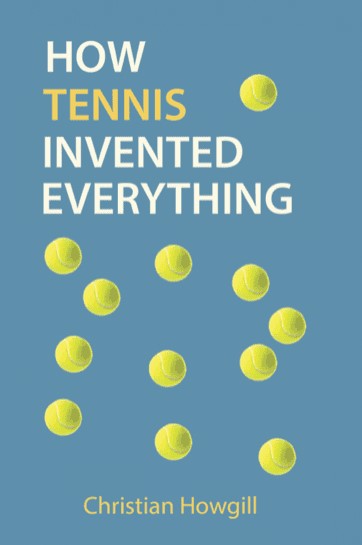 Christian has written for many TV shows like: Jasper Carrott, Rory Bremner and Clive Anderson. For Radio 4 he has written for such shows as Weekending, The News Huddlines, and Two Cheers. He was a columnist on various magazines including, Punch, Excel, Edge, FORE!, and Today's Golfer. He has worked in the tennis world for over 20 years including as the Editor of The Queen's Club Magazine.  The book is also in discussions to be turned into a TV series with the chapter on "How Tennis Invented The Secret Service" being filmed as a tester for the show. The book itself has also been inducted into the AELTC's library and museum for finally solving the puzzle of why tennis is scored at 15 points at a time, something that has baffled scholars and historians for almost six centuries – until now.
Clive Goddard
authorartist
Children's author and Private Eye cartoonist Clive Goddard is best known for writing the award-winning 'Fintan Fedora the World's Worst Explorer' series, which over the course of four hilariously chaotic adventures takes our hapless hero around the world in search of mythical treasures.
His latest book is Erik the Alien; a comedy adventure story detailing the series of events caused by an alien spaceship crashing on a Welsh sheep farm.
Clive began his publishing career 25 years ago as an illustrator for Scholastic, drawing over 30 titles including the Horribly Famous series, Bonkers Books and the Totally Series. He lives in East Oxford with his wife, Amy, and an ever-dwindling number of children and cats.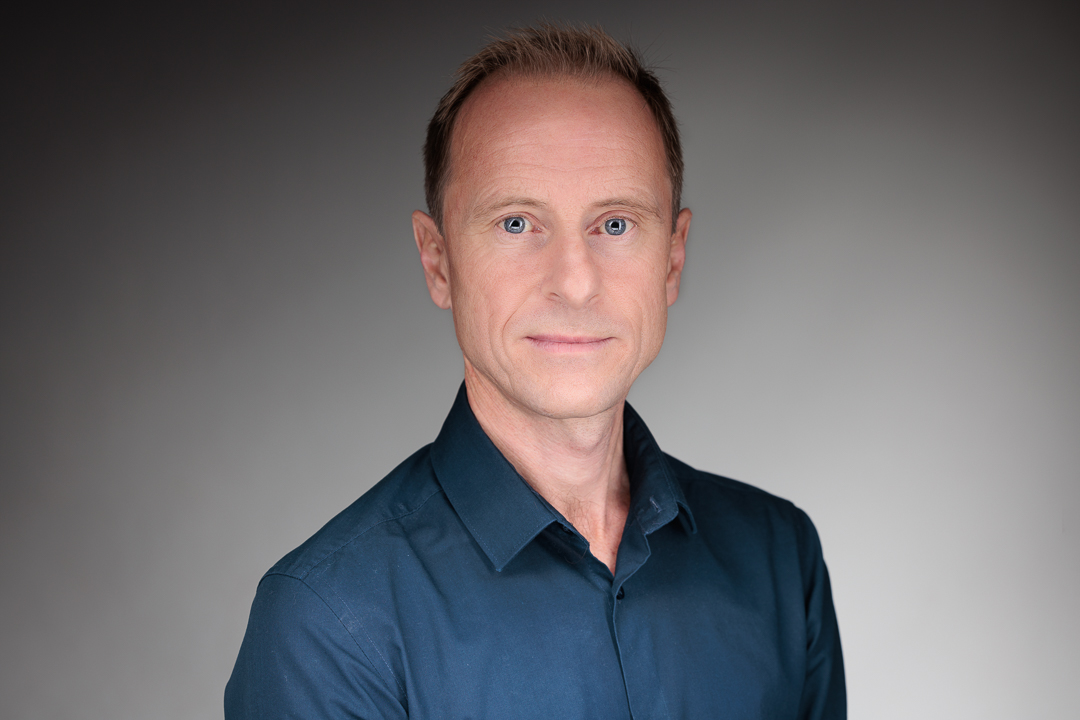 Colin Stewart is an author from Liverpool, whose debut novel – Flid – tells the story of Kevin Donnellon, a thalidomide survivor who was born without arms and legs. An intelligent, complex and tender-hearted account of Kevin's ongoing search for love, companionship and independence, Flid is an inspiring and beautifully written portrait of a man who refuses to be defined by his disability. Literary in style, with shifting time-lines, conflicting perspectives and a host of well-observed characters, Flid is a humorous – and often anarchic – account of a life, that also provides a detailed and unflinching social history.
Flid has been covered over recent weeks in the Daily Mirror, the Sunday Times magazine, the Metro and Big Issue North, with the main 'character' having previously featured in a number of documentaries, including World in Action's 'A day in the life of Kevin Donnellon' (1972)
Sinoist Books is an Arts Council England Funded West Sussex-based independent press that publishes only the best in translated Chinese literature and contemporary fiction. Our mission is to act as a bridge between the Chinese and English-speaking worlds so that the best Sinophone authors and their works can transcend the language barrier. We believe that literature is a summation of the struggles, aspirations and ideals of the authors, and only by appreciating them can we truly achieve a deeper level of understanding.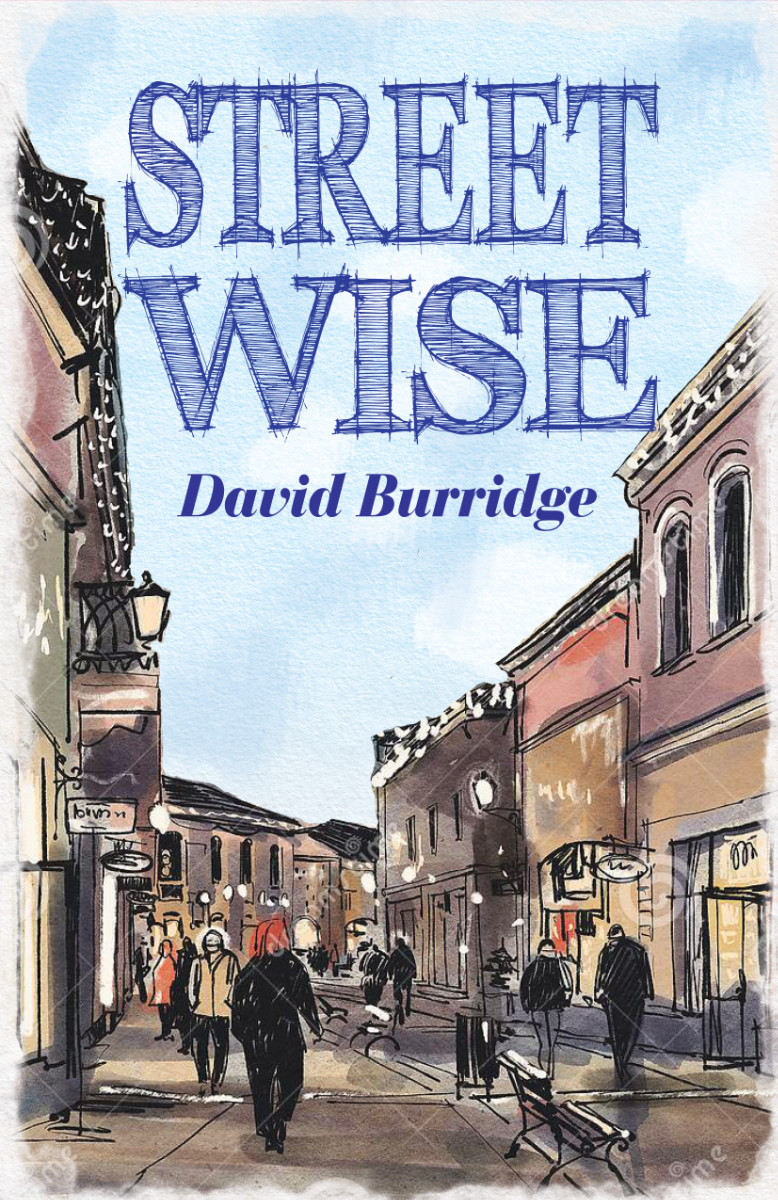 Originally from London, David Burridge has been writing poetry all his adult life. His poems have appeared in magazines as diverse as Acumen, Dream Catcher, Orbis and The Wednesday, as well as the Annual Review of the Oxford Philosophical Society.
He has so far published five poetry collections: Pausing for Breath along my Way (2017), Making Sense (2018), Child's Play (2021), and Streetwise (2021). His fifth collection Ramblings of a Gentle Pragmatist is hot off the press and will be available at OXIB for the first time!
Inspired by a career in business and the law, extensive travels and walks, and his interest in philosophy, David has honed his keen observational skills. He uses poetry to make sense of the world around him, and he describes himself as a "philo-poet". A fluent German speaker and a life-long jazz fan, David lives in Oxfordshire with his wife.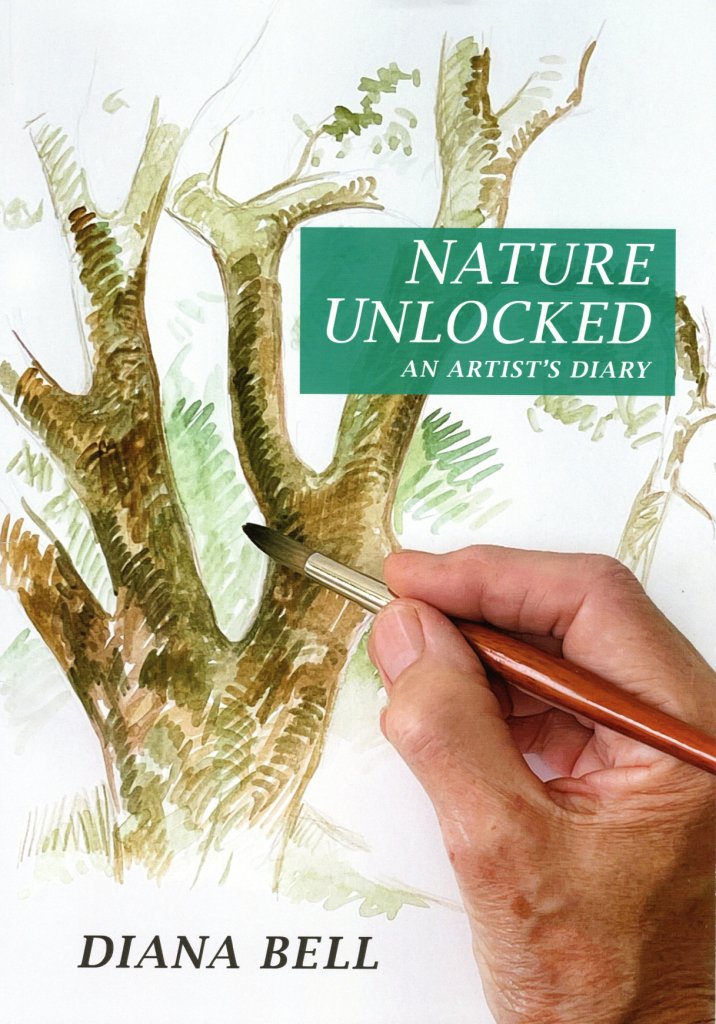 Diana Bell is a multi-media artist including sculpture, installation and painting. She is known for her public participation work and has exhibited in France, Germany, the Netherlands, Greece, Romania, Russia and Australia as well as the UK. Diana has received awards for her public sculpture & for her work in hospitals.  She enjoys collaborating with poets and dancers. Her books combine both paintings and writing.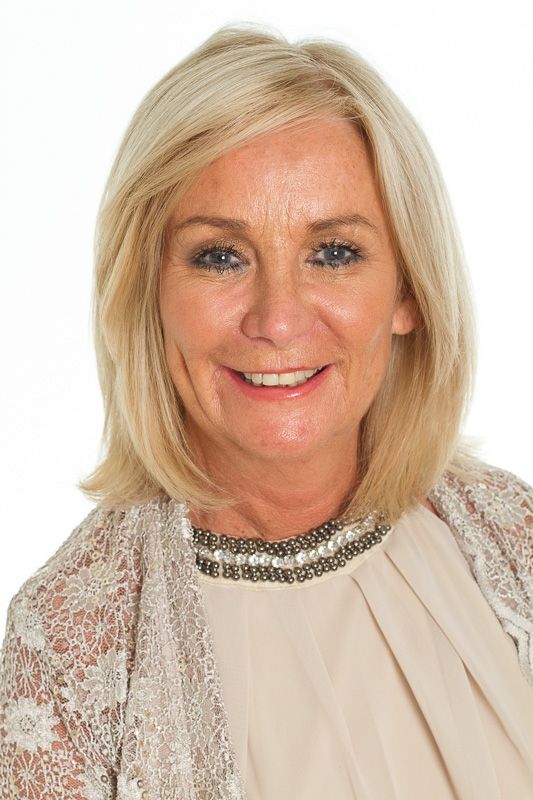 Diane Ezzard writes emotionally charged mystery books about ordinary people dealing with everyday situations until something goes badly wrong. (There is usually a dead body in there somewhere). Her first series – the Sophie Brown Mystery Series is dark and gritty. The second series – the Dotty Drinkwater Mystery series is cozy, full of zany lighthearted escapades.
Ed Boxall
authorpublisherartist
Ed Boxall is a writer, illustrator and performer. He has performed his last book Carried Away with the Carnival to thousands of children in schools, libraries and at festivals. Earlier books include Me and My Alien Friend, which was chosen for the Summer Reading Challenge in 2019, and his highly praised Frances The Scaredy Cat. He's also a freelance teacher and has been running workshops based on his writing and illustrating for many years. Ed lives in the truly wild seaside town of Hastings, UK. Please get in touch below if you would like him to visit your school or library and perform We The Wild Ones.
Elaina Moon
authorpublisherartistbook-seller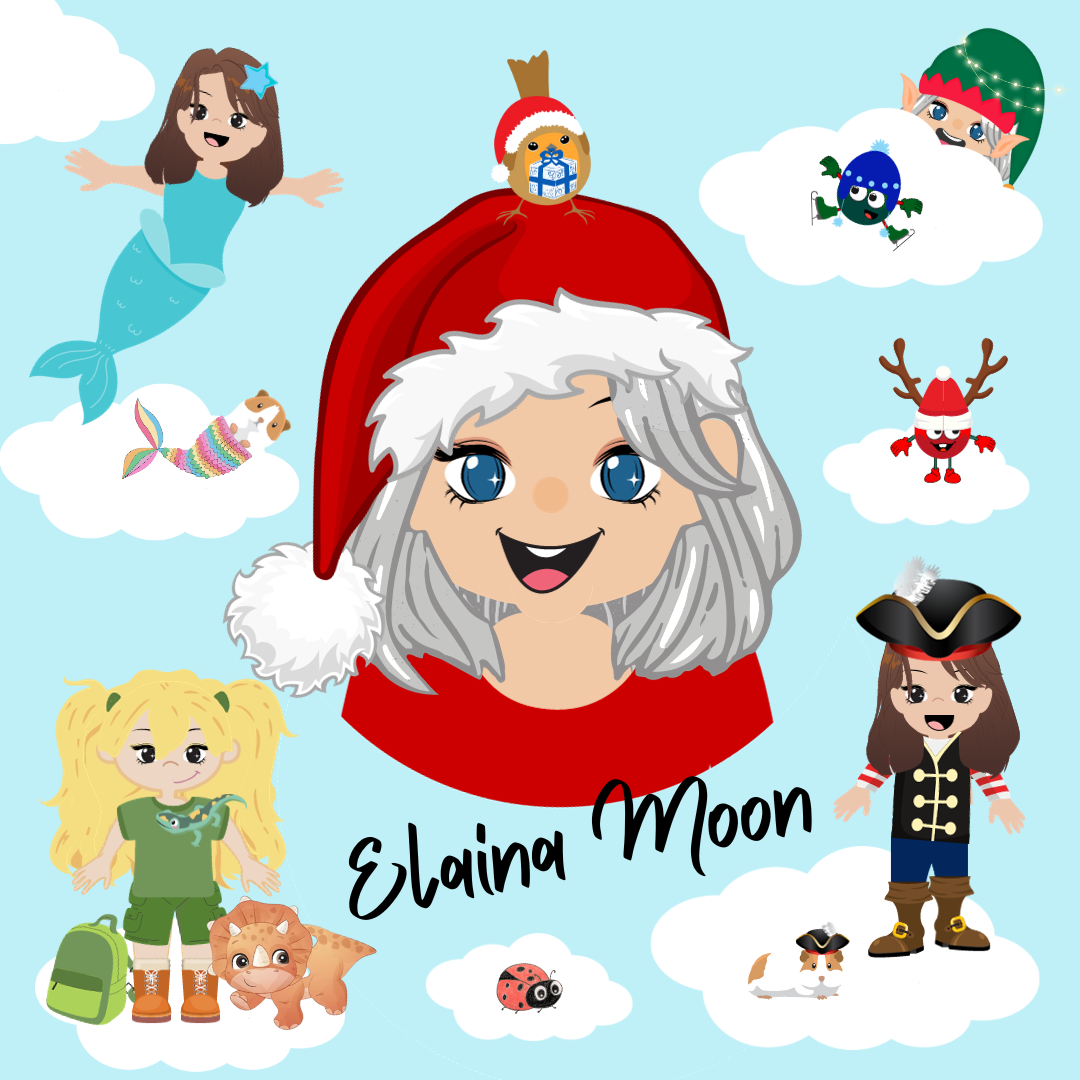 Elaina is an author, illustrator, former primary school teacher, and mum of three who has never lost her inner child. Based in Newcastle, Elaina uses her extensive experience working with children and her sense of fun to create stories that capture young children's imagination and take them on an adventure. Elaina visits libraries for book readings and craft events, schools for author days, which include lessons in character description and scene setting, and events in collaboration with Grasmere Gingerbread. Imogen the Dinosaur Whisperer, due to be released in 2024, is inspired by her middle daughter and was shortlisted for the BBC Ignite Programme in 2021.
Elisabeth Hallett and Ianthe Maclagan
author
In 1981, school friends Elisabeth Hallett and Ianthe Maclagan were living in China and Yemen and writing to each other. Years later they reflected on their experiences. 'Mouse-wolf' (Oxfordfolio, 2019) is the story of humans and animals navigating a rapidly changing Beijing. 'Bread and Henna' (Bradt, 2023) describes living amongst Yemeni women in a small mountain town.
Bardstown Writers
authorpublisher-services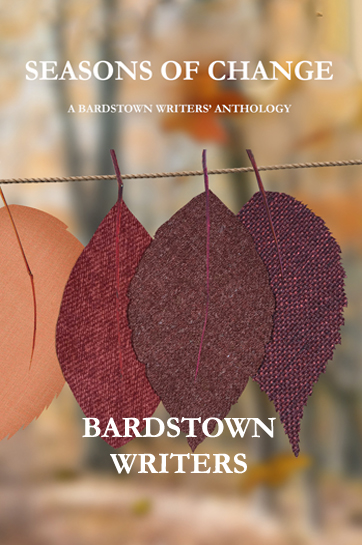 The Bardstown Writers is a small, friendly group of writers based in and around Stratford-upon-Avon.  We are working on a variety of writing projects from novels and non-fiction to poetry and flash fiction. Some members are published while others are in the early stages of developing their craft. New members are always welcome.
As well as individual work by members, the group has published four anthologies, the latest being Seasons of Change.
Dr Stanislav Edward Shmelev
authorartist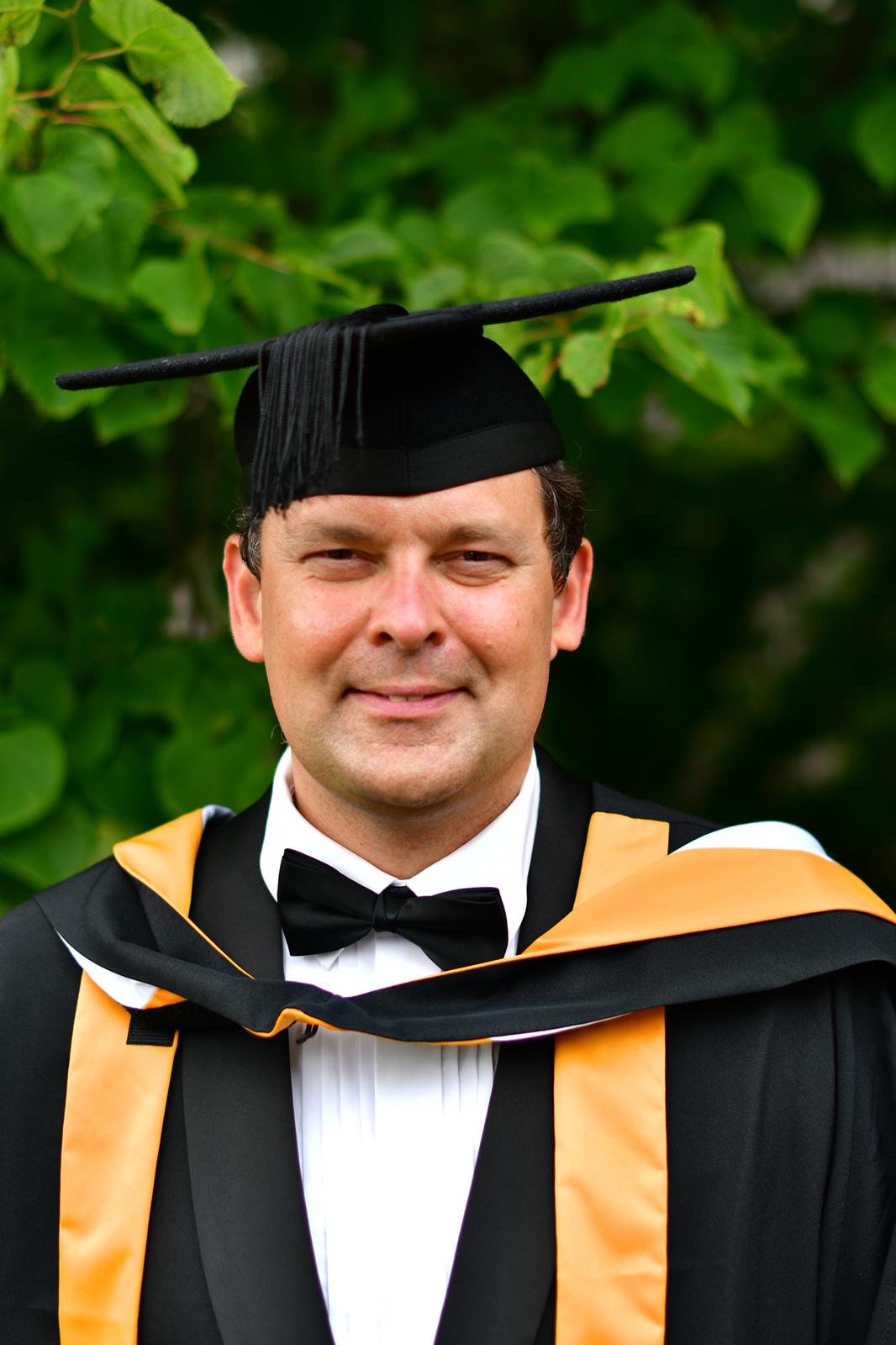 Doctor Stanislav Shmelev is an ecological economist based in Oxford holding a PhD in Ecological Economics and Mathematical Methods (2003) supported by a prestigious European Commission PhD Fellowship. He received a LEAD Europe Fellowship (2007), and Executive MBA from the London School of Economics and Political Science, New York University Stern School of Business and HEC Paris, has been employed as a Senior Researcher at Oxford University and was named one in top four most promising young economists in the world by the Institute for New Economic Thinking and the Handelsblatt Newspaper (2014).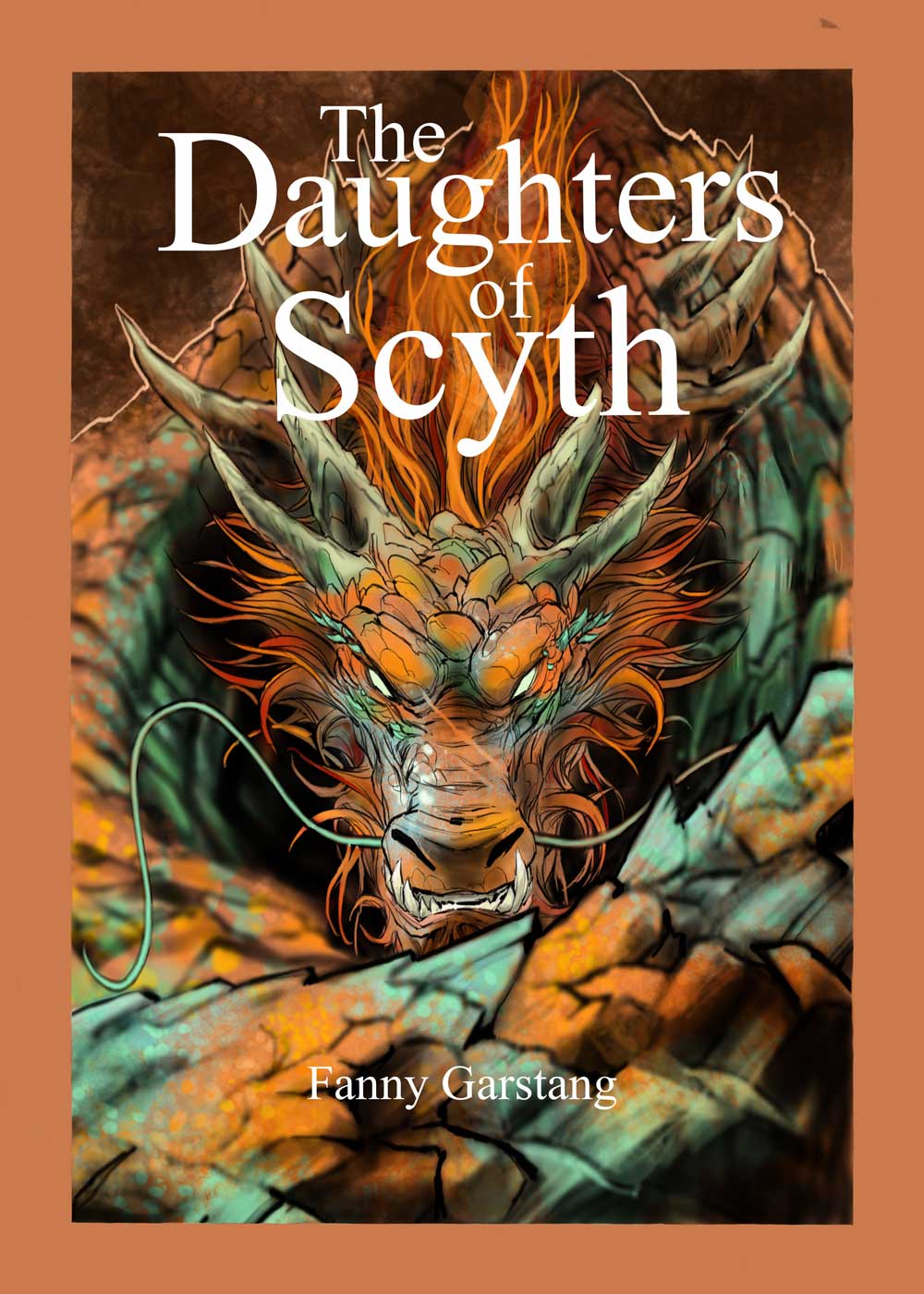 Fanny started writing as a teenager, inspired while on a family holiday in Mexico. After a ten year hiatus where she was 'experiencing life' she has picked up her pen again. She is currently rewriting old material and writing new material. She is a multi genre author with books in fantasy, romance and historicals and their sub genres.
George Bakerson
authorbook-seller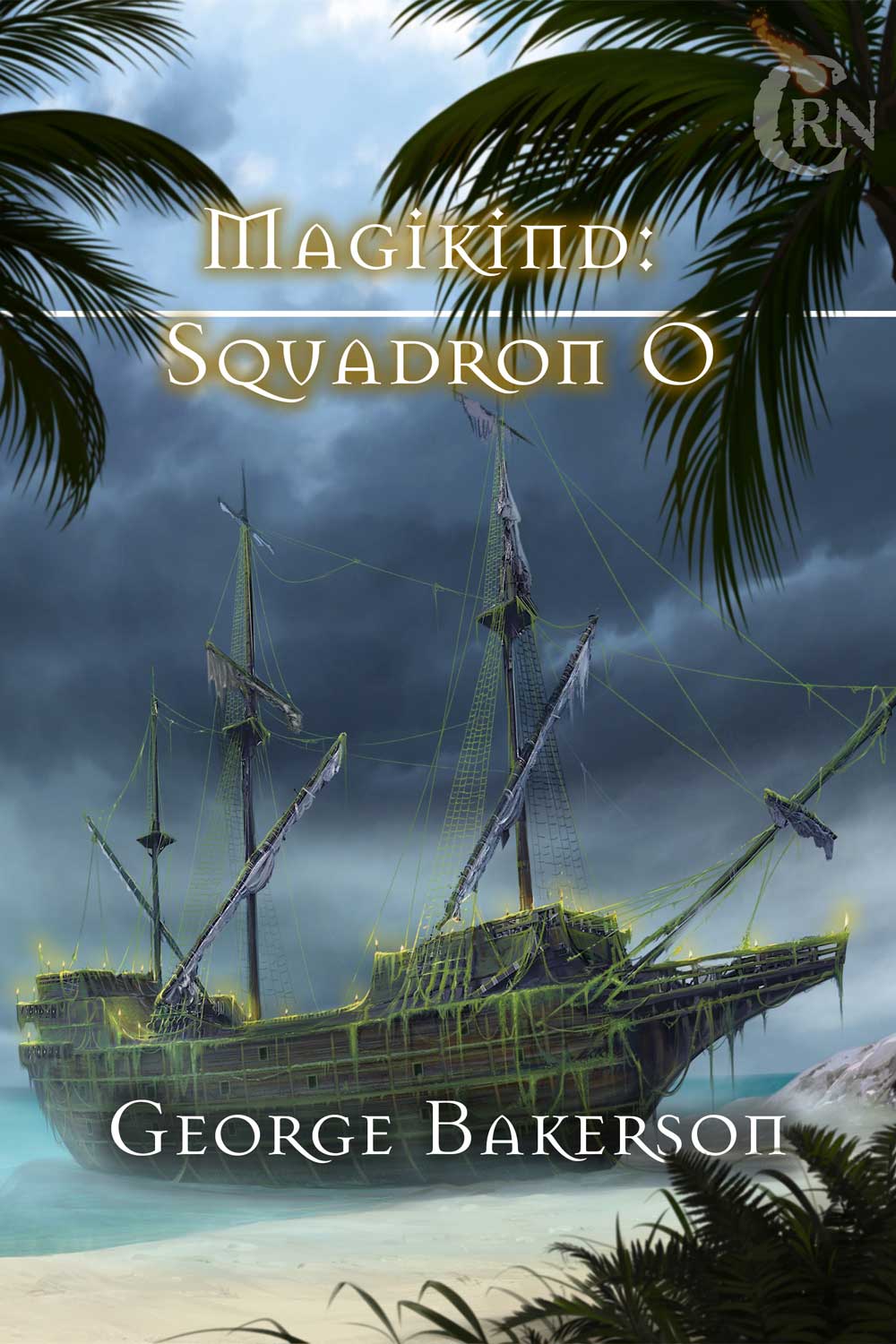 George Bakerson is an indie author who began writing on webnovel websites such as Creative Novels and Royal Road. Having amassed a small and loyal following, Creative novels took notice and wished to publish his works and succeeded in funding a kickstarter campaign to make his dream come true. He has since published his second book, a sequel in a series called "Magikind," which is a futuristic dystopian story where mankind has evolved. He is keen to talk about his journey and his books to readers and other aspiring authors alike, especially after taking part in the Indie Book Fair's book exhibition during the Oxford festival of Arts.
Gwen Brookes
authorpublisherartist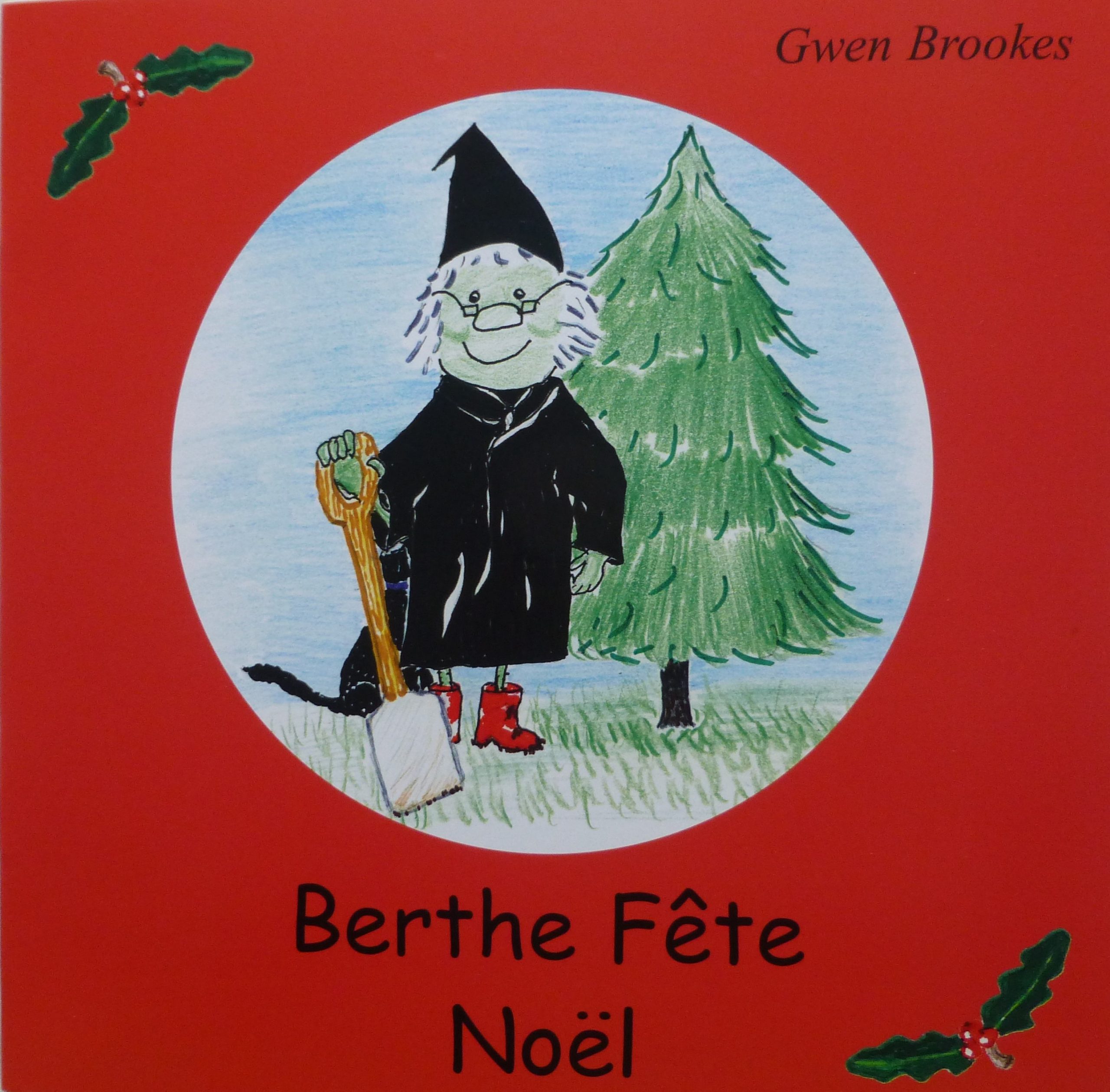 Gwen Brookes is a retired Primary French teacher. Berthe the Witch books are in simple French for children learning the language.
Berthe is a seriously cool witch with a cat that loves ice-cream. Things don't always go her way, but all works out in the end. Books are topic based with an illustrated story, games and vocabulary list. A QR code links to a reading of the story and quizzes. There are 14 French books and 2 in Spanish.
The latest book will appear in time for this show.
Korky Paul
artistbook-seller
kOrky Paul was born in Harare Zimbabwe where he enjoyed a wild and privileged childhood in the veldt. He studied Fine Arts at Durban Art School, and Film Animation at CalArts, California. Known for illustrating Winnie and Wilbur series, by Valerie Thomas, published in 44 languages with sales of 10 million. kOrky regularly visits schools promoting his passion for drawing. kOrky works in Oxford, lives in Greece.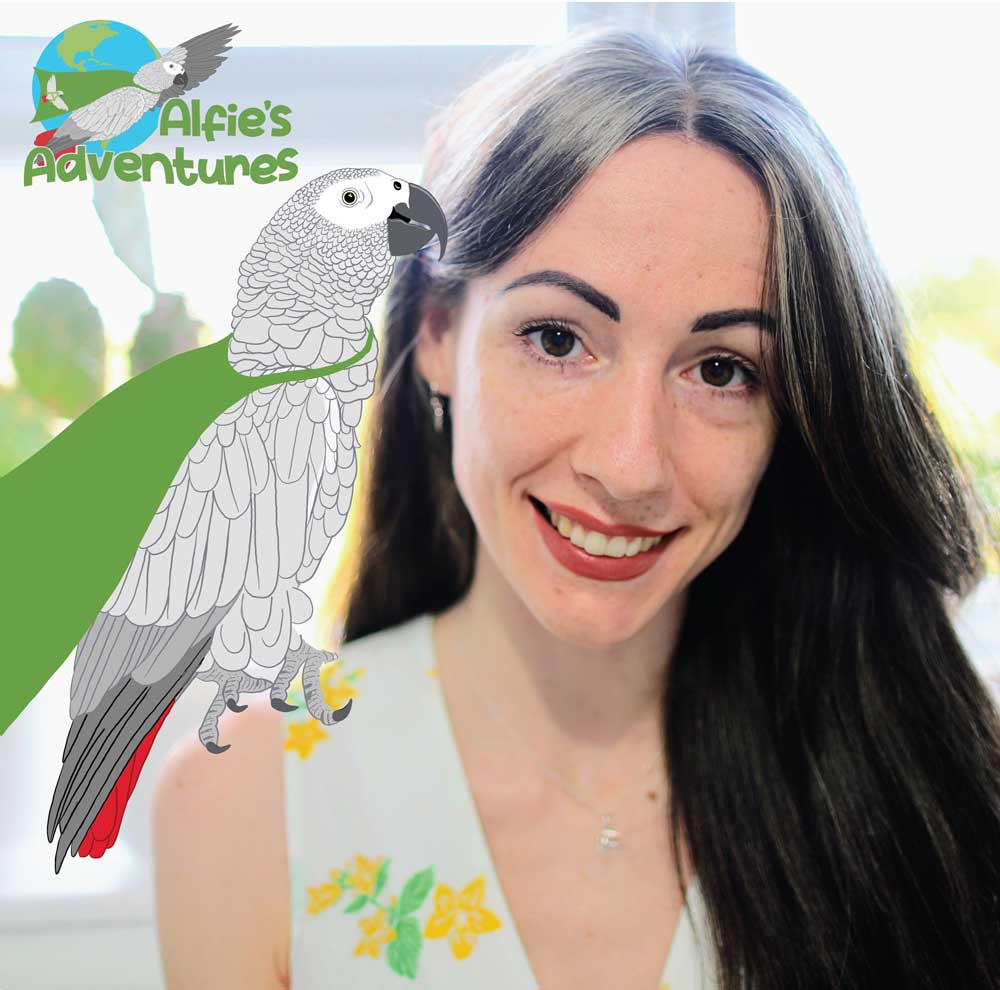 Born in 1989 in Witney and currently living in Oxford, Hayley has always loved and cared for the natural world, having an obsession with birds, particularly parrots. Hayley describes her natural talent for art and drawing as her 'autistic and dyslexic gift' which she went on to develop further by obtaining an MA in Illustration at Falmouth University. Through her book, 'Alfie's Adventures', she expresses her concern about human impact on the natural world. She wants to inspire future generations to care for and conserve nature and the environment.
Ingram Spark
publisher-servicesprinters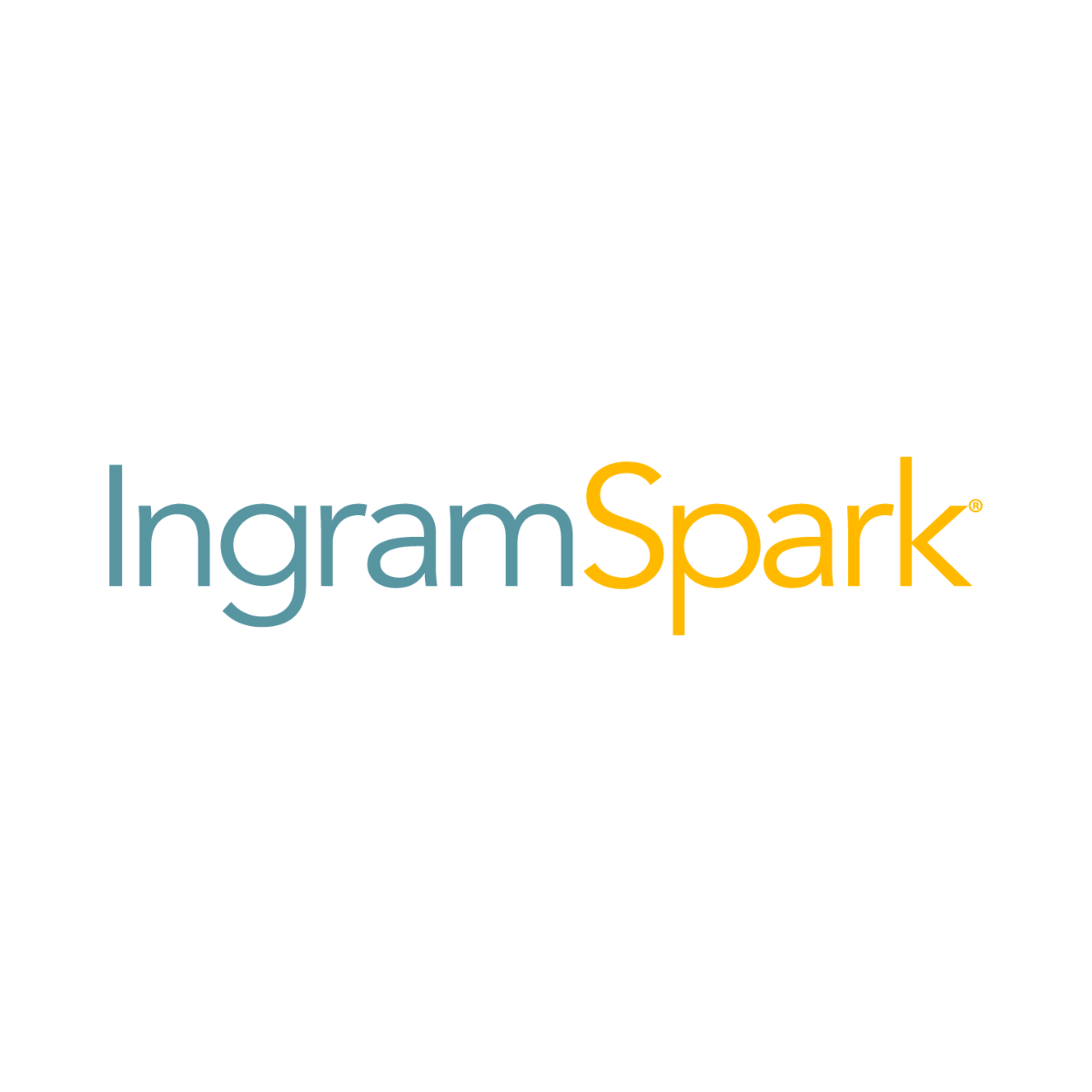 IngramSpark is an award-winning independent publishing platform, offering indie authors and publishers the ability to create professional print books and eBooks. Publish your book as you imagine it with IngramSpark's numerous format and binding options, including dozens of trim sizes, premium colour or black and white, eBooks, hardcovers, and paperbacks. Global Distribution Not only does IngramSpark print and ship your books as they're ordered, but we also share your book with all the places readers expect to find them, from local independent bookstores to major channels like Barnes and Noble, Apple, Kobo, and more.
Oxfordfolio / Anglepoise Books
publisherpublisher-servicesevent-organiser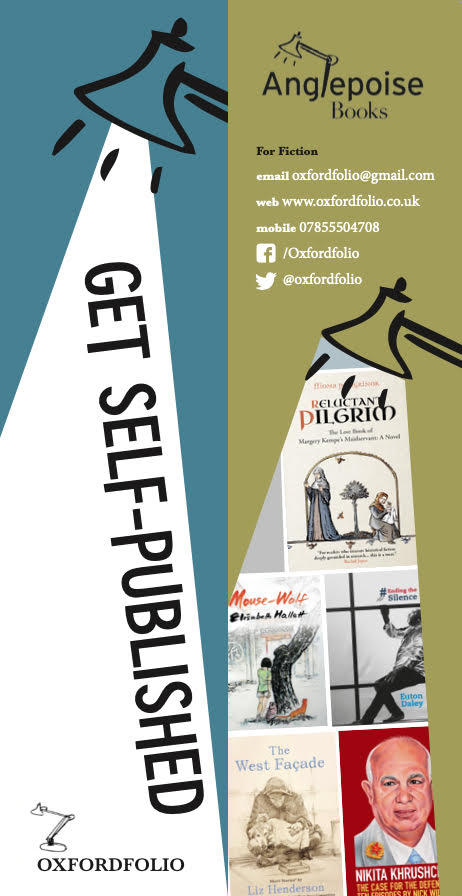 Oxfordfolio is a high-quality self-publishing provider, taking you and your unique story from manuscript to physical book. We are experts in full-colour integrated books with over 40 years editorial, typesetting and graphic design experience. We work primarily in illustrated non-fiction (memoirs, histories, travel, biographies) but have also launched Anglepoise Books for quality fiction. Our philosophy is to provide a flexible, bespoke service—tailored to your specific requirements—throughout the whole publishing process. We are always contactable direct by phone or email, and always creatively on your side.
STOP PRESS for latest launch visit * www.theairpowerdelusion.com *
Your Life • Your Story • Your Book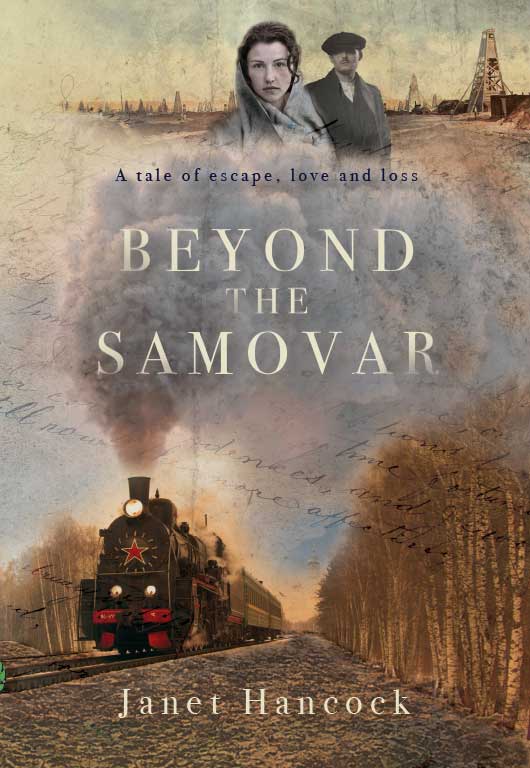 For many years, Janet taught English in the south of England to military officers from the Middle East and francophone Africa. She has had shortlisted and prize-winning short stories and poetry published in online and print anthologies. Her novel Beyond the Samovar, set in Russia and England, 1919-20, was published by The Conrad Press. Her second novel is on submission with several independent publishers. She enjoys choral and chamber singing, and cultivating a walled courtyard garden.
Jason Cobley is a teacher, writer and broadcaster who lives in Warwickshire, England with his family.
Jason is notable for his historical novel based on the experiences of a relative in WW1: A Hundred Years to Arras, published by Unbound. His latest novel is Calendar of Ghosts… At Christmas, Kathryn Dark is visiting her father for the first time since her mother died. The reason? She has received a text from her mother's phone…
Thus begins a year in which we weave in and out of the lives of people who experience ghosts of one kind or another.
But ghosts aren't what we think they are.
A time-trapped forest. A haunted Tube station. Houses filled with spirits. Doppelgangers. Loss and longing, hope and hopelessness, cold love and burning anger. These are the stories from the Calendar of Ghosts…
Poetic Pastel Press
authorpublisherartist
Poetic Pastel Press is an artist-led, independent, collaborative and deep-ecology-related publishing initiative.
Artist publications, limited editions and sonic endeavours are released slowly under this imprint, including the Journal du Thé – Contemporary Tea Culture series in collaboration with 75W Studio.
Poetic Pastel Press was founded in 2015 by artist Johanna Tagada Hoffbeck. The Poetic Pastel Press Studio is based in rural Oxfordshire, England.
John Webster Publications
authorpublisheraudio-books
John Webster has been primarily involved in producing multimedia publications that use  spoken word and music to celebrate the Romantic poets Keats, Shelley and Byron and give them a modern media presence. Now moving into book publication he has recently published 'The Rime of the Asian Highway' which tells the story of the 1970s overland journey to India that set him on the path of independent publishing. 
Josie Jaffrey
authorpublisher
Josie is a fantasy and historical fiction author who lives in Oxford. She mostly writes about vampire romances, dystopian zombies, and lost civilisations. Her Oxford-based vampire murder mystery novel May Day won the Book Bloggers' Novel of the Year Award 2021.
Karen L french
authorartist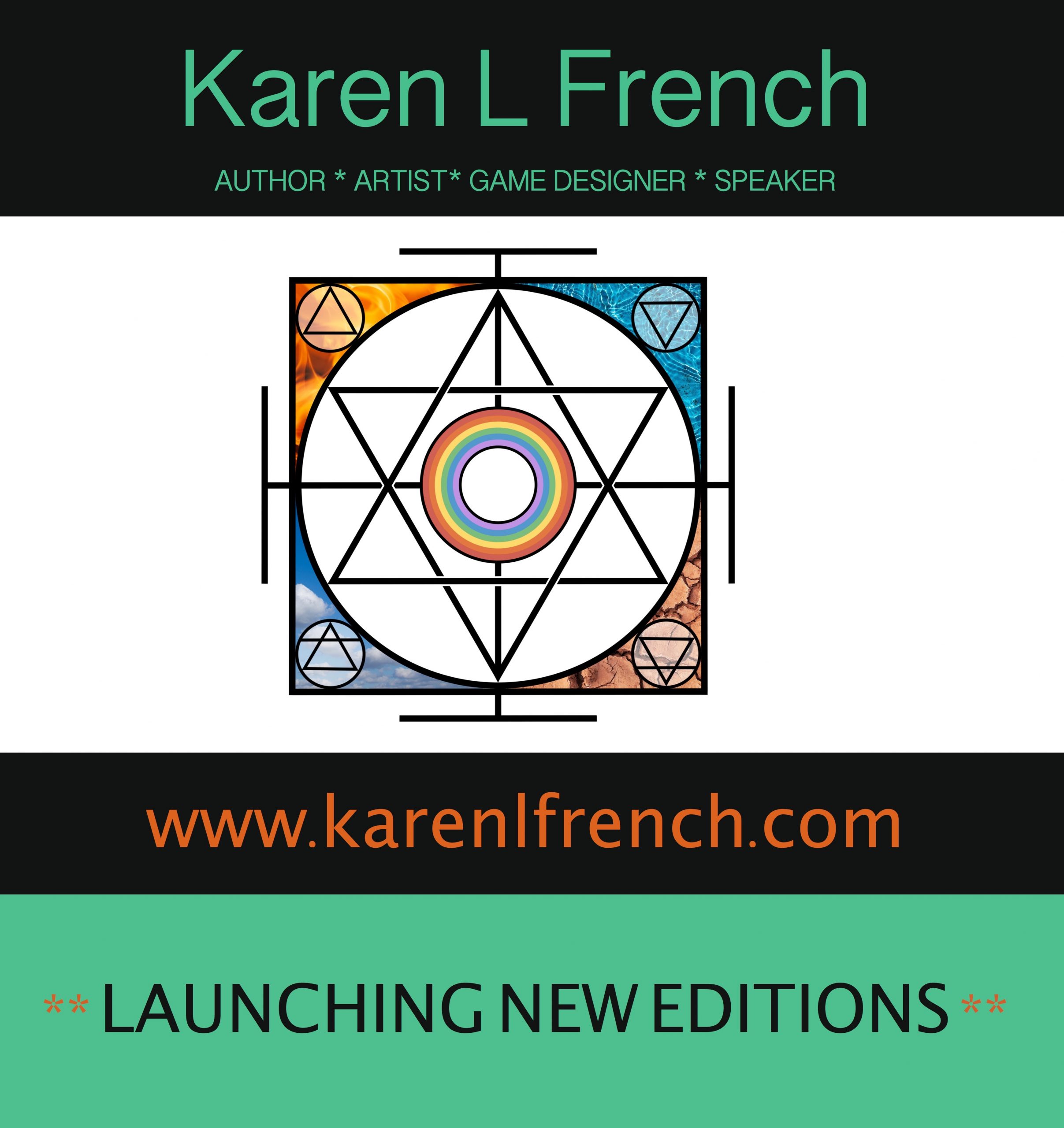 Karen L French is a best selling author on sacred geometry, with widespread acclaim for popularising complex concepts and themes. An artist and game designer as well as an author, she utilises her knowledge in her own transformative artworks and designs.
She has a Joint Honours degree in Mathematics & Management Science and an MSc in Management Sciences, both from the University of Manchester, UK. French has a life long passion for understanding and interpreting recurring patterns and symbolism. Gateway to the Heavens and The Hidden Geometry of Life have become international classic texts. Both are titles in The Gateway Series.
Great storytelling doesn't just entertain, it energises. 
We are a small, independent and award-winning traditional publisher. We're London-based and the majority of our books are about Britain. But our memoirs and travelogues take you around the world. So do many of our thrillers. 
We publish page turners about politics. We grapple and engage, move and disturb, inform and entertain. 
The Lela Initiative Books
publisher
The Lela Initiative is a not-for-profit independent publishing house. We produce children's fiction and adult non-fiction, using our profits, alongside donations, to support literacy projects within communities in Uganda.
 Our vision is to bring escapism, hope and empowerment to communities in Uganda through free access to books. literacy projects within communities in Uganda.
Dice Comics & Mario Coelho illustrator
artist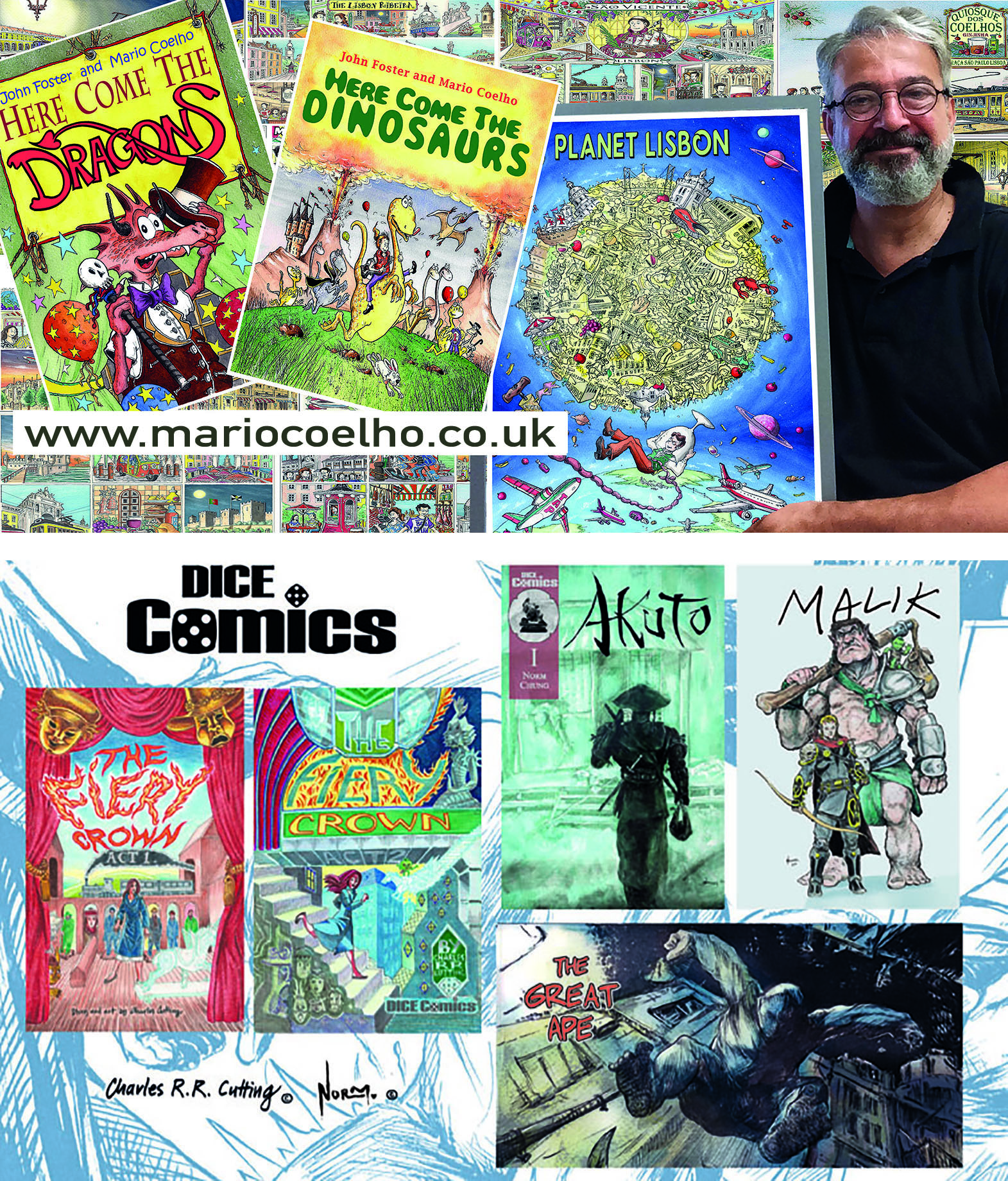 Dice Comics is a collective that offers you a brand name to self publisher your work under . We can also offer a free ISBN (if available) should you choose to self publish your completed work under the Dice Comics imprint . We hope to be  soon open to submissions and publishing entertainment titles aimed at all ages .
Mario Coelho illustrator  is a Oxford based children books illustrator with work published by several publishers like Oxford University Press and Pegasus Publishers . Mario Coelho has also done various books with the well know children poet and writer John Foster .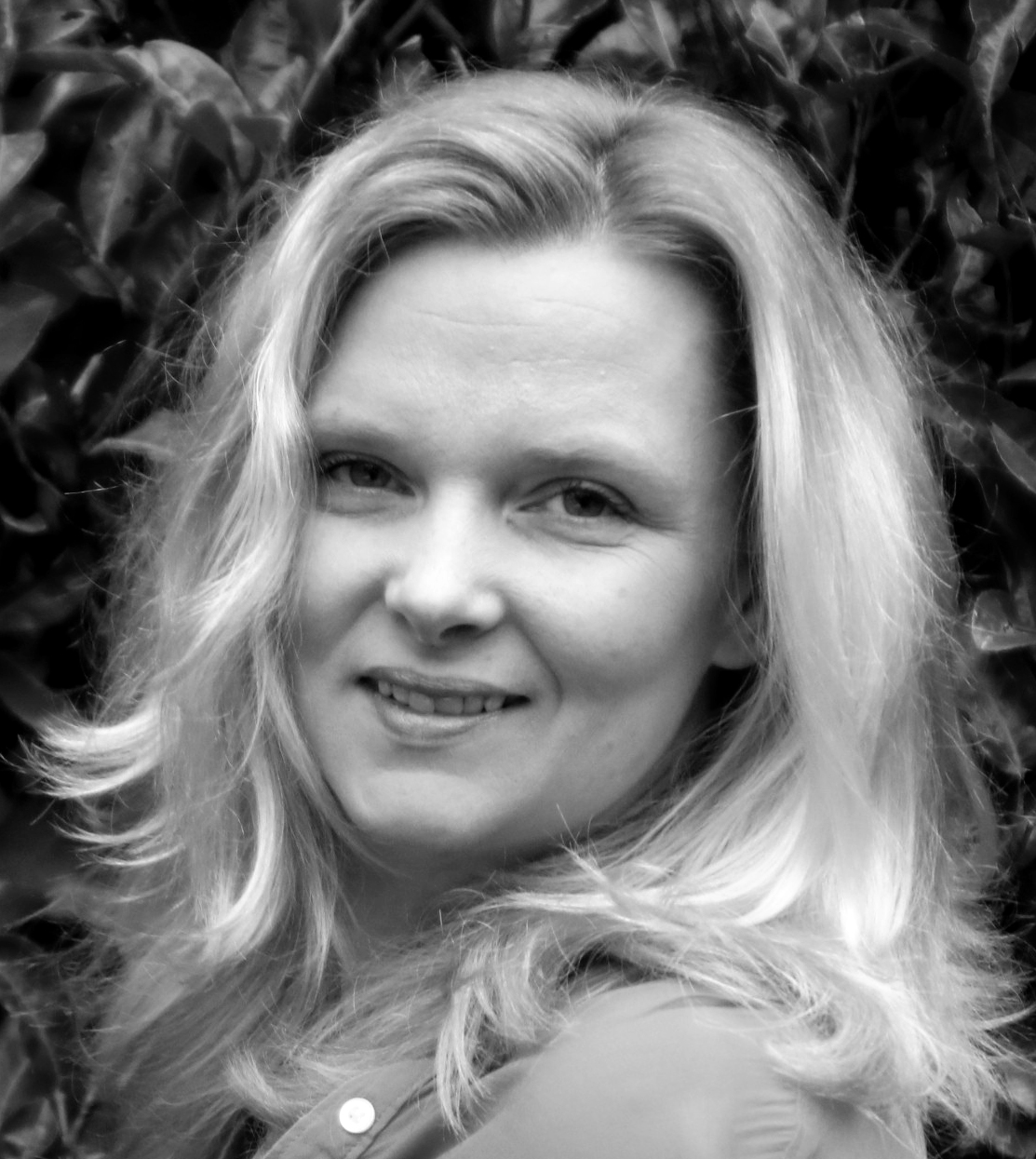 Marisa Noelle writes tense and pacy middle grade & young adult novels in dystopian, science-fiction, fantasy, and horror, all with mental health representation. Her books include the multi-award-winning The Unraveling of Luna Forester, The Shadow Keepers, The Unadjusteds Trilogy (The Unadjusteds, The Rise of the Altereds, & The Reckoning), The Mermaid Chronicles – Secrets of the Deep, Quest for Atlantis & Fight for Freedom). She is a mentor for the Write Mentor program that helps aspiring MG & YA authors and also runs her own editing business. With dual citizenship, Marisa has lived on both sides of the Atlantic and uses both UK & USA settings as inspiration for her novels. From a young age Marisa was fascinated with the ocean, and it took her a good 40 years to realize her dream of being a mermaid, by buying a mono fin and diving into the secret deep.
Matt Beighton is the mind behind such series as Monstacadey, Shadowland Chronicles and Pick Your Path Adventures.
If your younger readers love the ridiculous monster mysteries in Scooby Doo or excellent chapter books like The Worst Witch, then the Monstacademy series will be perfect. Great for readers aged 6-10, these short chapter books are funny with just the right amount of monster fun.
The Shadowland Chronicles is a duet of epic fantasy books (soon to be a trilogy). Magic, strange creatures and epic quests are the order of the day in these books, perfect for readers aged 9+.
If you want more control over the story, then the exciting new Pick Your Path Adventure gamebooks will scratch that itch. All you need is a dice, a pencil and a good dose of bravery. You get to choose where the story goes but be prepared to fight monsters galore and figure out a way to escape in each of the quests. Just remember to choose wisely!
Matthew Hillsdon the writer of Alidor Books. A fantasy series of books including the Unlikely Allies trilogy and the Stolen Tales for Cunning Thieves books containing collections of short stories from the world of Alidor.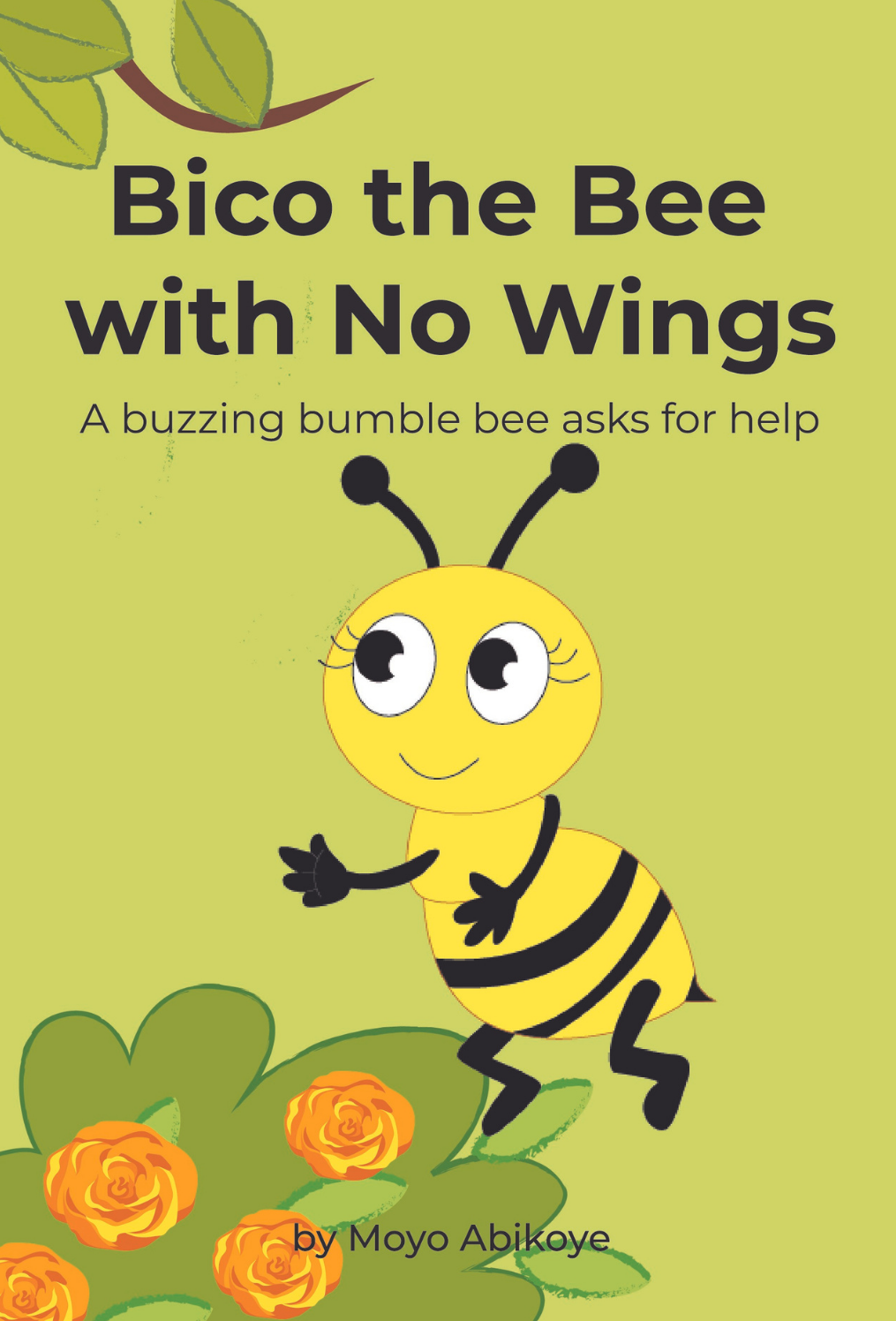 Moyo is a children book author. Her decades of work with children birth the storyteller in her. Moyo's books  are aimed at children from five years old and upwards. Her books are inspired by the everyday challenges children overcome through their development.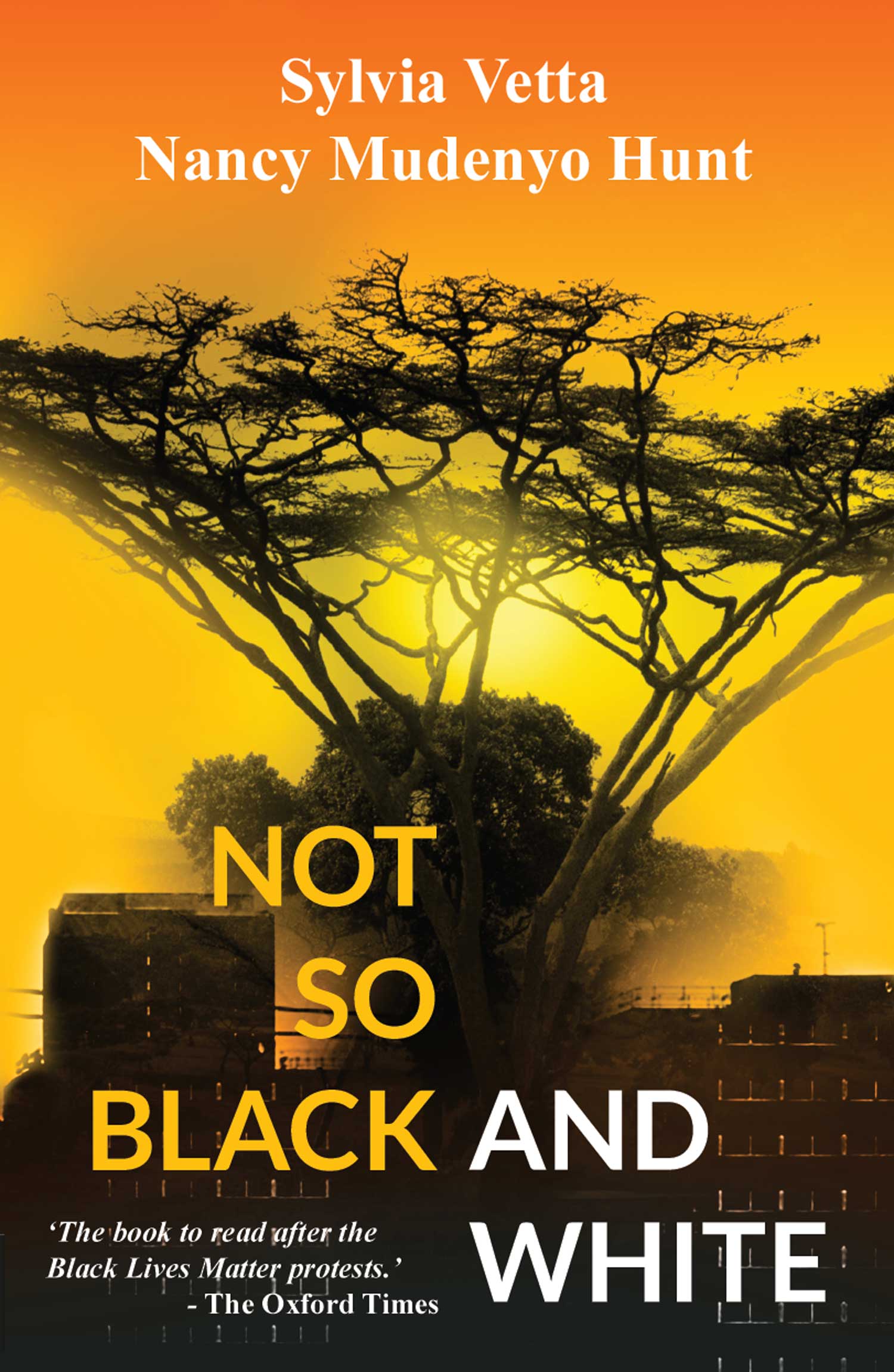 The Nasio Trust is a UK and Kenya registered charity that has been working for the past 22-years to empower communities in rural, western Kenya to break the cycle of poverty and thrive through education, healthcare, and sustainable livelihoods. The charity supports over 300 vulnerable and orphaned children as well as small-scale farmers, entrepreneurs, and young people. Nasio's founder and CEO, Nancy Hunt, has co-authored a book with Sylvia Vetta, inspired by her life's events. All proceeds from the sale of the book are donated towards Nasio's project to build the first community/ school library in the Mumias district of west Kenya.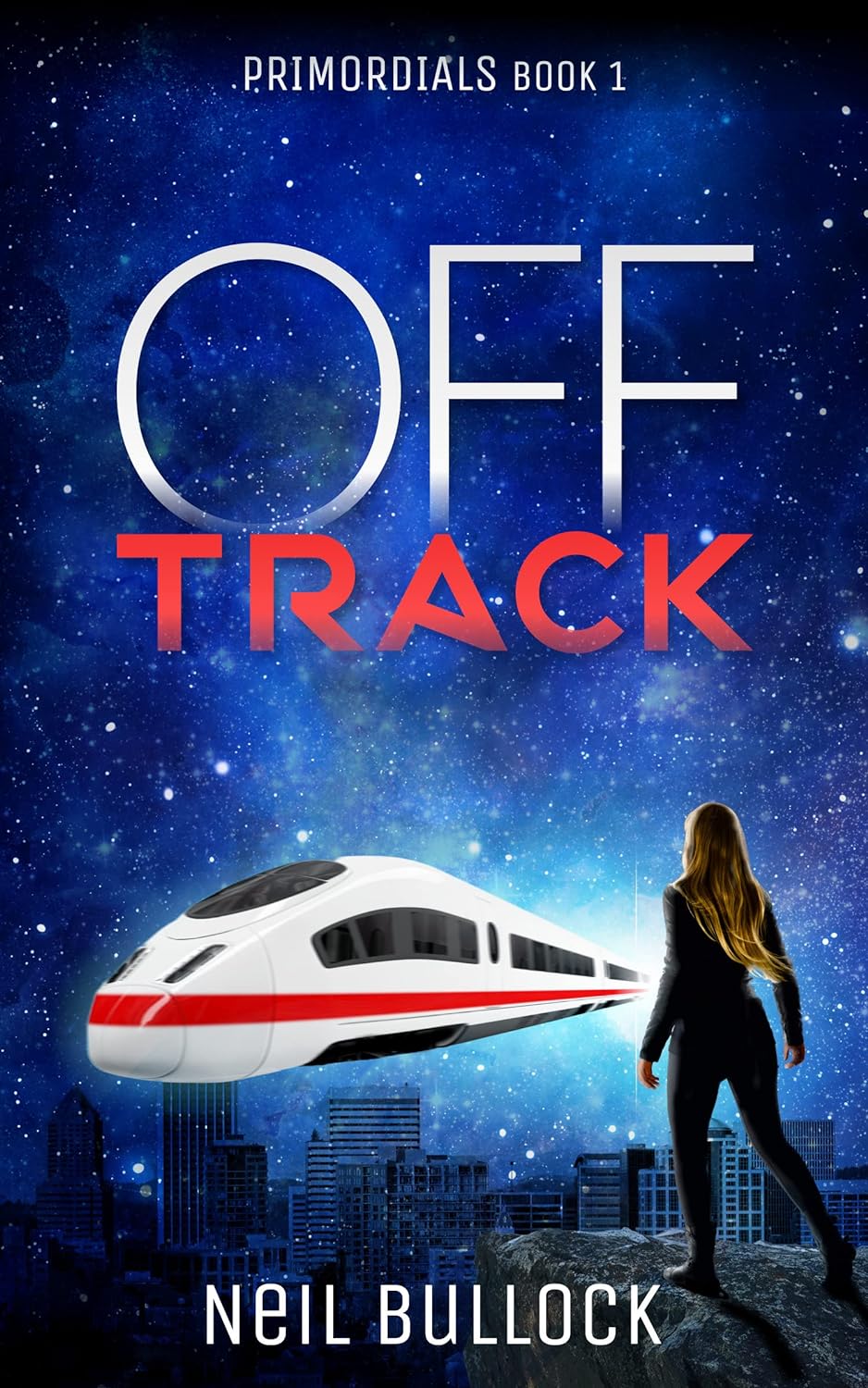 Neil writes somewhat quirky sci-fi following the exploits of the sole survivor of an apocalypse who is picked up by a mysterious train. He enjoys putting characters in trying situations to see how they'll react, often over the course of several books.

Established in 2017 and based at Oxford Brookes Poetry Centre, ignitionpress is an award-winning poetry pamphlet press with an international outlook which publishes original, arresting poetry from emerging poets.
Pamphlets published by the press have so far received four Poetry Book Society Pamphlet Choice selections. Hinge by Alycia Pirmohamed was also shortlisted for the Michael Marks Poetry Award in 2020 and the press won the Michael Marks Publishers' Award in 2021.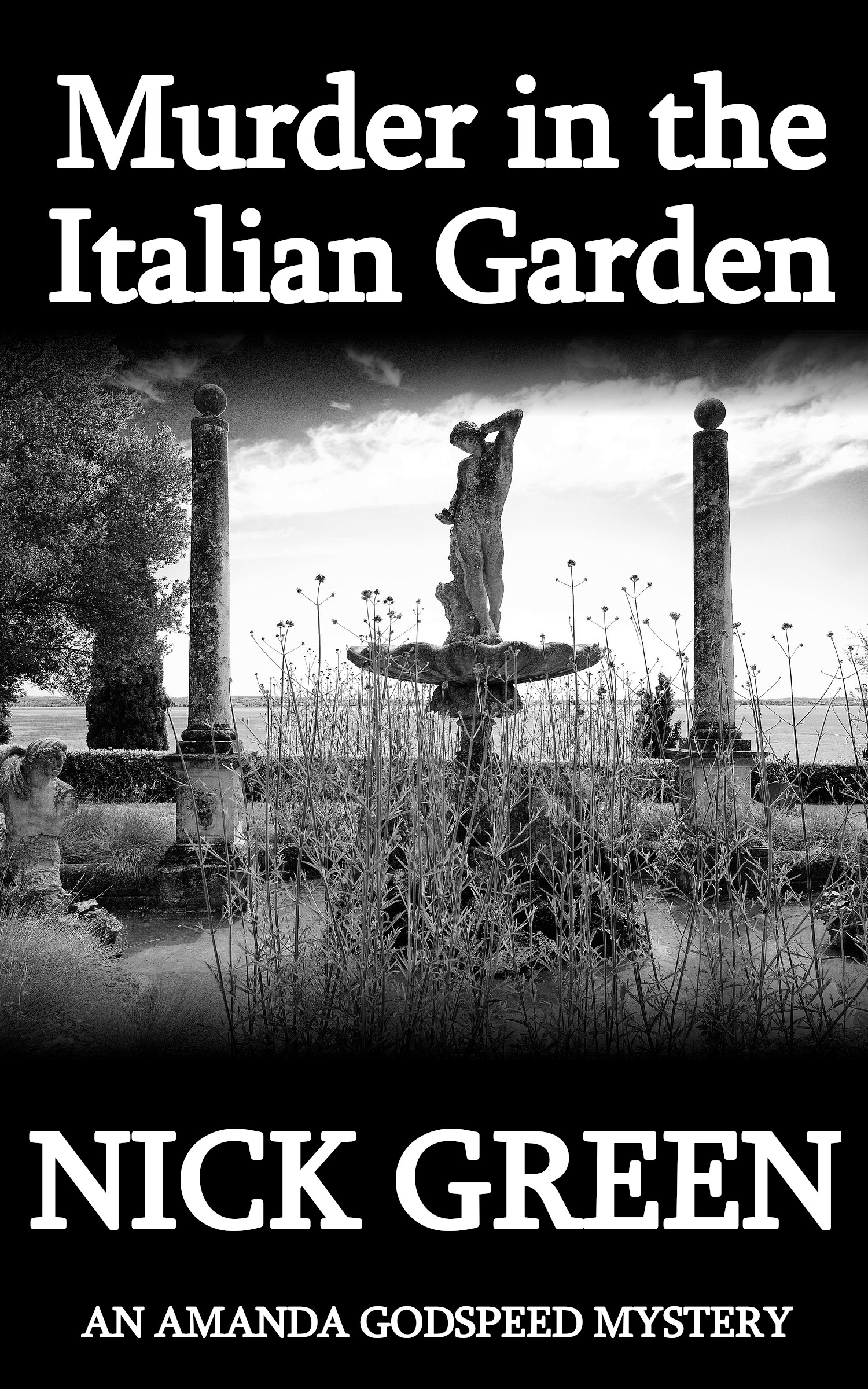 Nick Green was born in Oxford, England in 1972. He is a writer, artist, poet, musician and restaurant manager. Having travelled the world living and working in Mexico, Ecuador, Argentina, Namibia and Botswana, he came home to Oxfordshire in 2016 where he lives happily with his Zambian wife and their two children. Published works include Boathouse to Botswana, Three Journeys to Patagonia, The Nightwatchman and The Oxford Botswana Murders.
The latest Amanda Godspeed novel Murder in the Italian Garden was published in 2023.
Oxford Writers Group
author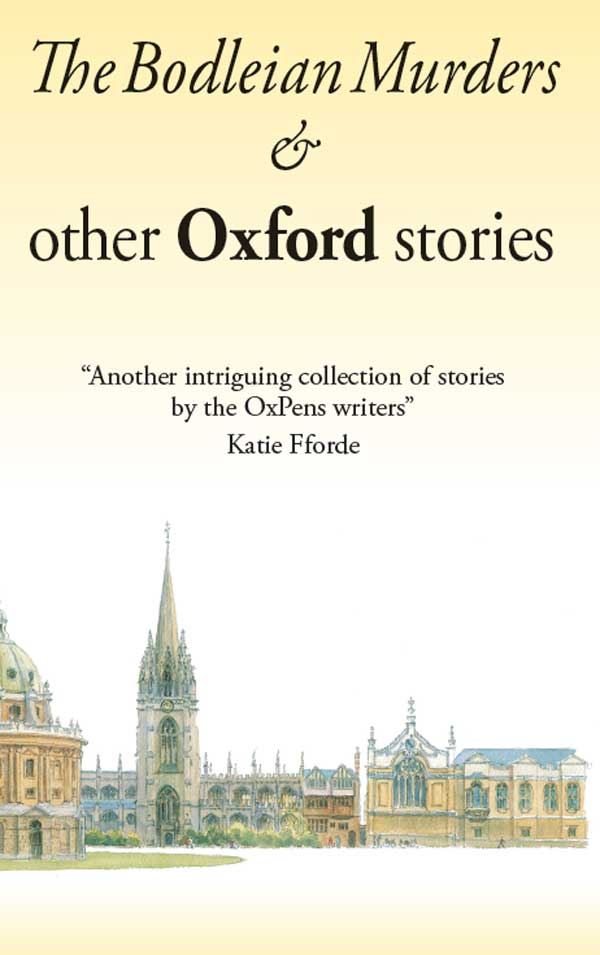 We are a small group of enthusiastic writers who meet regularly in each others' houses to read extracts of our work for positive criticism.  Our members have had books published in a wide variety of genres including Memoir, Young Adult, Children's, Mystery, Romance and Historical fiction. We have also, as a group, published 5 extremely successful collections of short short stories set in or around Oxford.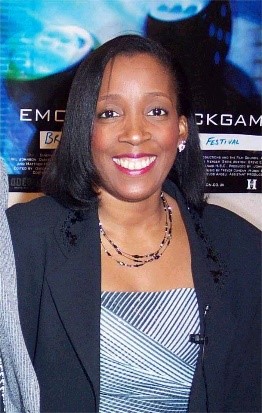 Pamela is an award-winning creative producer, historian, theatre maker and published author. She has written for BBC History magazine, Historia Magazine, the Dictionaries of African, Caribbean, African American National Biography. and the Oxford Dictionary of National Biography.
Her books include Black Oxford: The Untold Stories of Oxford University's Black Scholars (Signal 2013) and The Adventures of a Black Edwardian Intellectual. The story of James Arthur Harley. (Signal, 2022).
Pamela is also a Fellow of the Royal Society of Arts and the Royal Historical Society, an alumnus of the Eccles Centre for American Studies at the British Library, and the Founder and Director of Black Oxford Untold Stories –  Black Oxford celebrates Oxford University's historical and contemporary Black scholars from the turn of the 20th century to the present day through the delivery of lecture programmes and creative projects.
Patrissia Cuberos & Friends
authorpublisher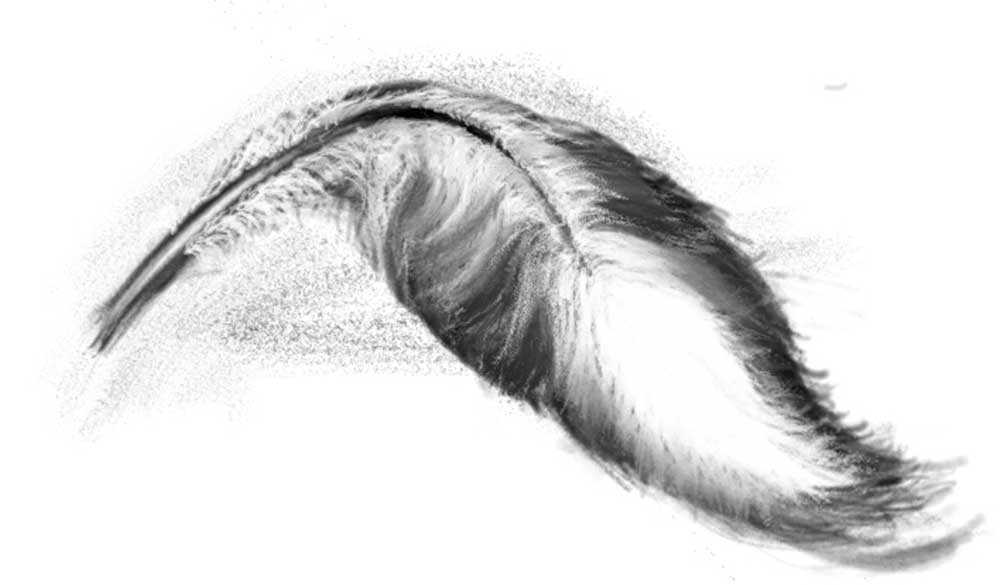 Works by E. C. Hutchroft, Patsy Hughes, Renata Lanzoni, G. M. C. Lewis, Patrissia Cuberos, Sarah Telfer and the Wordthreads Authors Janet Cupit, Anila Syed, Robert Greener, Peter West, Maggie Bannister, Chris Westwood-Marshall and Briar Noonan. We are a group of enthusiastic wordsmiths with an eclectic style, including E. C. Hutchcroft's spooky (and not so spooky) tales of intrigue and adventure. Patsy Hughes, former journalist and lecturer in English Literature with her debut novel, The Next Girl, about a young girl caught in a controlling relationship. The theme of abusive relationships is also at the core of Renata Lanzoni's heart-wrenching, real-life story, Shattered Moon. On a more practical note, Oxford in One Afternoon Guide. Again, with the theme of abuse, I bring my debut novel Entropy, which will be hot from the press. G. M. C. Lewis will be presenting his original The Laundry Basket novel and Wordthreads authors will bring Pigeons, Cats and Potatoes to the mix! We will all be signing books and possibly reading extracts. It is our first experience, so not sure what to expect.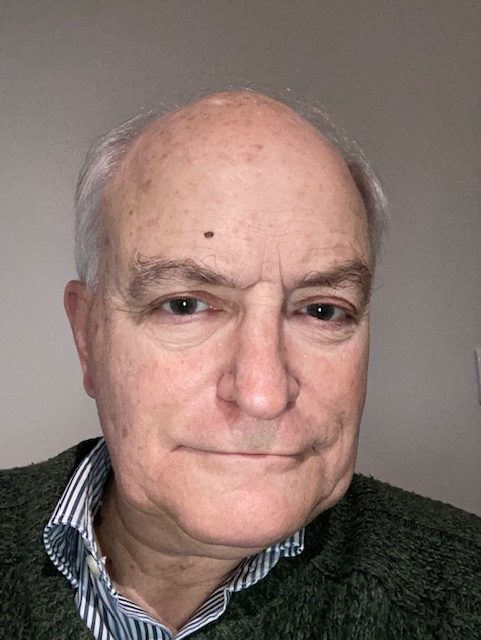 Paul Harris is a barrister and was chairman of the Hong Kong Bar. He is the author of "Raising Freedom's Banner – how peaceful demonstrations have changed the world" (Crux Publishing), the only world-wide history of peaceful demonstrations.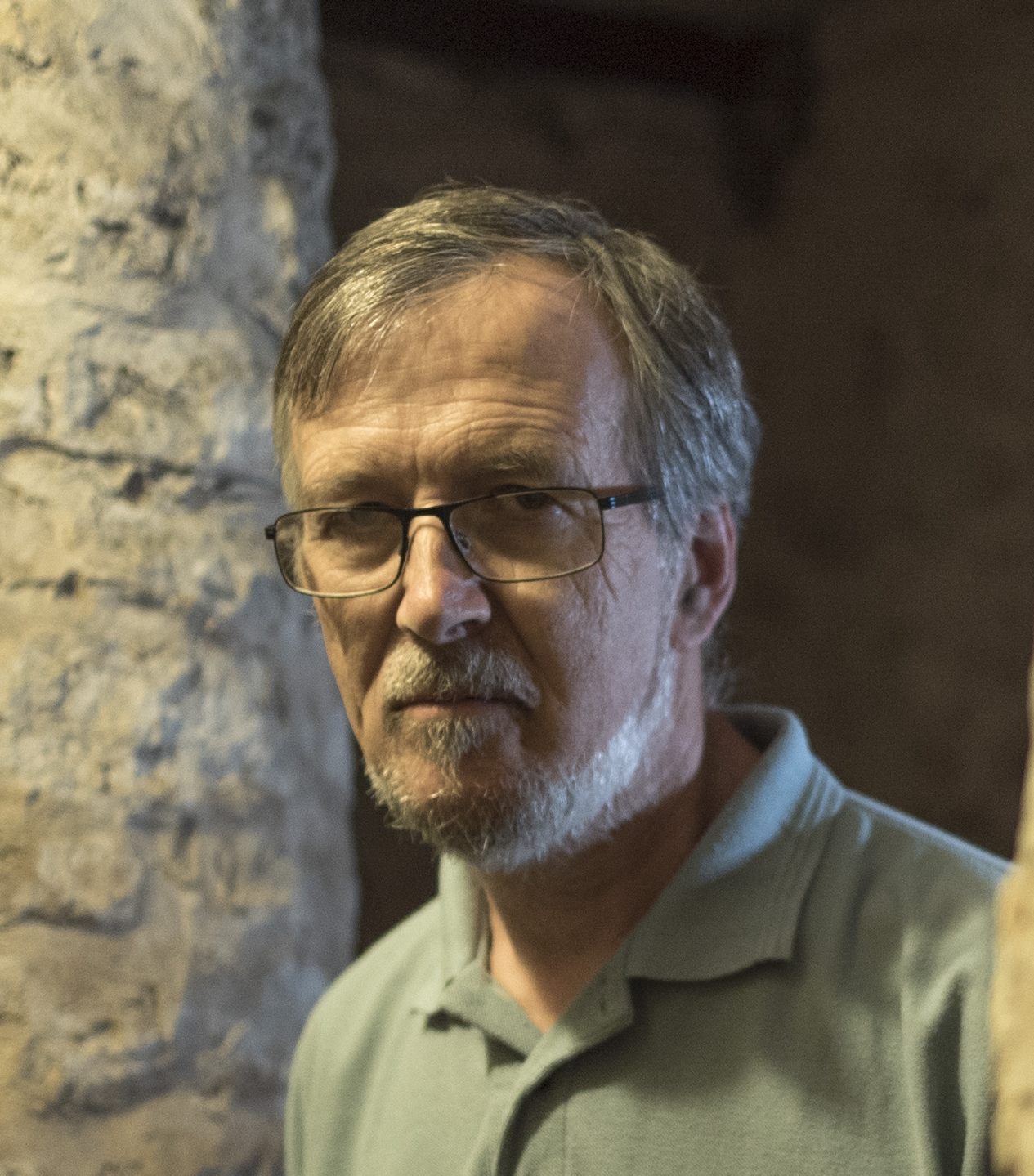 Peter has written a number of murder mysteries set in and around Oxford. He has lived the majority of his life in Oxford and Abingdon (initially as a student of Keble College). He is a regular speaker at Women's Institutes, libraries, and U3A
Holywell Press
publisherpublisher-servicesprinters
For over 130 years, Holywell Press has been printing books (and all sorts of other things) in Oxford. We work with commercial organisations and private customers, producing books of every size, shape, and description for publishers and self-publishing authors.
Always with an eye on quality and craftsmanship, we can help at every stage of your book printing journey with:
– book design and page layout
– proof-reading and editorial checks
– cover artwork and illustrations
– ISBN assignment and registration
– short-run digital and longer-run litho printing
– saddle stitching, perfect- and case-binding.
We look forward to meeting you and discussing your next book printing project.
Ray Foulk and Caroline Foulk
authorevent-organiser
Father and daughter have written plays, film scripts, and books together, including memoirs documenting Ray Foulk's life as creator of the original Isle of Wight Rock Festivals. They have recently published their long awaited novel, Picasso's Revenge, and Caroline has published her illustrated collection of humorous canine poetry
Bent Key Publishing
publisherbook-seller
Independent small publisher with ethics, dedicated to amplifying marginalised voices. Northern, fee-free, working with artists to improve access to publishing and performing for all. We make boss books. Nominated for a Saboteur Award for Most Innovative Publisher, 2022 and 2023 Winner of the Saboteur Award for Best Anthology, 2023
Selfishgenie Publishing
authorpublisheraudio-books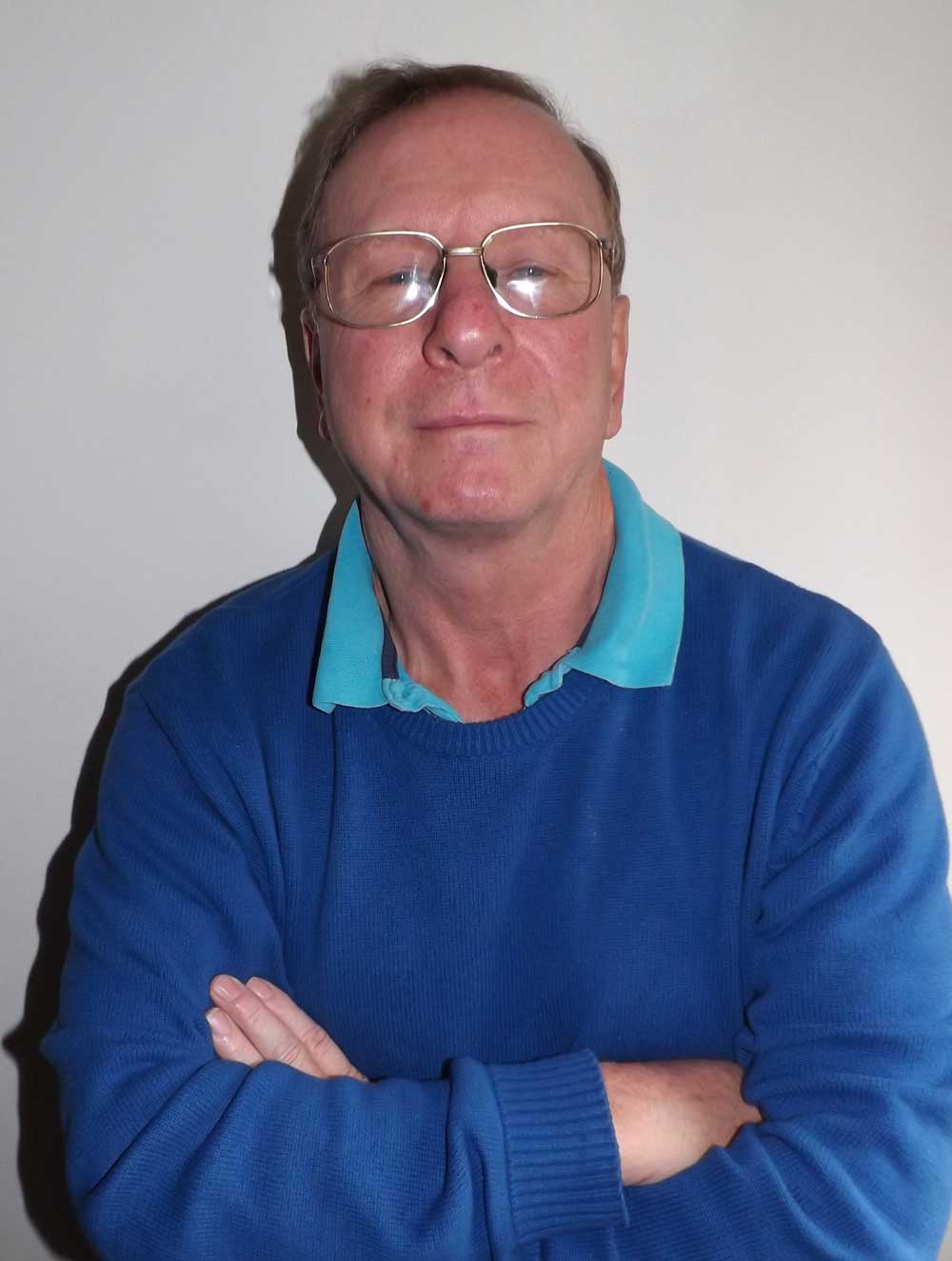 Selfishgenie Publishing is a boutique publishing house dedicated to providing a service for unknown, or relatively unknown, authors and allowing them to become better known. At the same time, we want readers to discover new work by new authors, while enjoying their reading experience.
Our philosophy is that readers can't know if an author is worth reading until they have read one of their books, therefore those books need to be available for them to read.
As a small publishing house we can't take on every author who wants to be published, but we can take a few risks. We can give a few unknown authors the break they deserve, while at the same time offering readers the chance to discover the next big name in publishing before their books become expensive to buy.
This year, our author Robert Cubitt will be exhibiting at November's Oxford Indie Book fair. he is a multi-genre author of both fiction and non-fiction, so we are sure he will have soemthing to suit your reading tastes.
Sally writes about the things she's passionate about—the triumphs and tragedies of people's lives, their families and life stories. Her debut novel, "She, You, I" came out in January, and her next one, "Freeborn Girls." is due out in January 2024. Originally a journalist, she then went into politics. After serving as an MP and government minister, she worked in international development and travelled widely, especially in Africa and South Asia. Her non-fiction publications have been about politics and feminism. Growing up in a diplomatic family, Sally has lived in the USA, Australia and Switzerland. She now splits her time between Northampton and Bawdsey, a village in coastal Suffolk.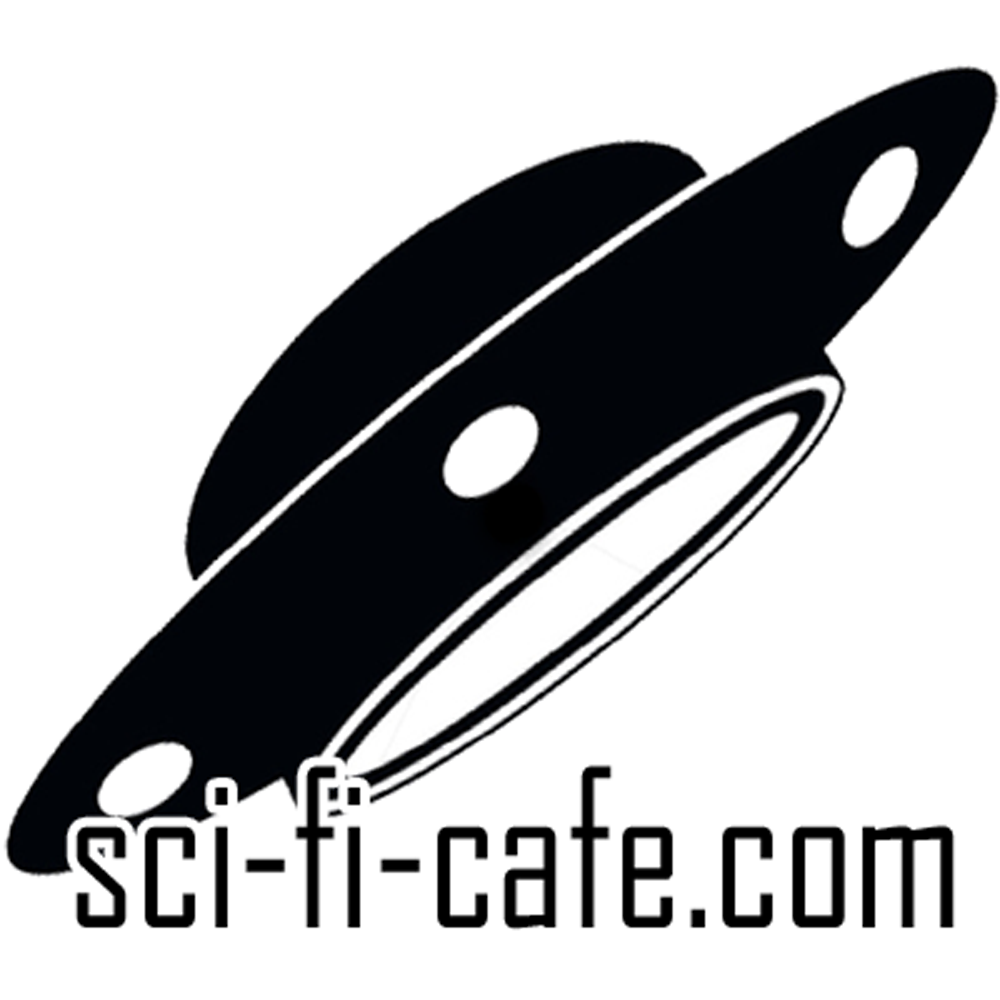 Oxford based publisher of science fiction, fantasy and horror. Come see our extensive selection of books for only £5 each. A free audiobook download from Audible with every purchase.
Short Run Press is widely recognised as one of the UK's leading book printers and binders, we have built a reputation for quality printing and binding and for excellence in service. Commitment to investment keeps us at the forefront of technology. We have highly trained staff, take great pride in our craft, and guarantee a very competitively priced product. We work with many individual authors and The Ashmolean, Oxford University Press, Bodleian Library and Oxford Archaeology, Whether it's 50 or 15,000 copies of a book we can produce your book competitively, quickly and maintain communication with you throughout the process. We complete all books at our site in Exeter. We use Fsc paper, our environmental credentials are on our web site.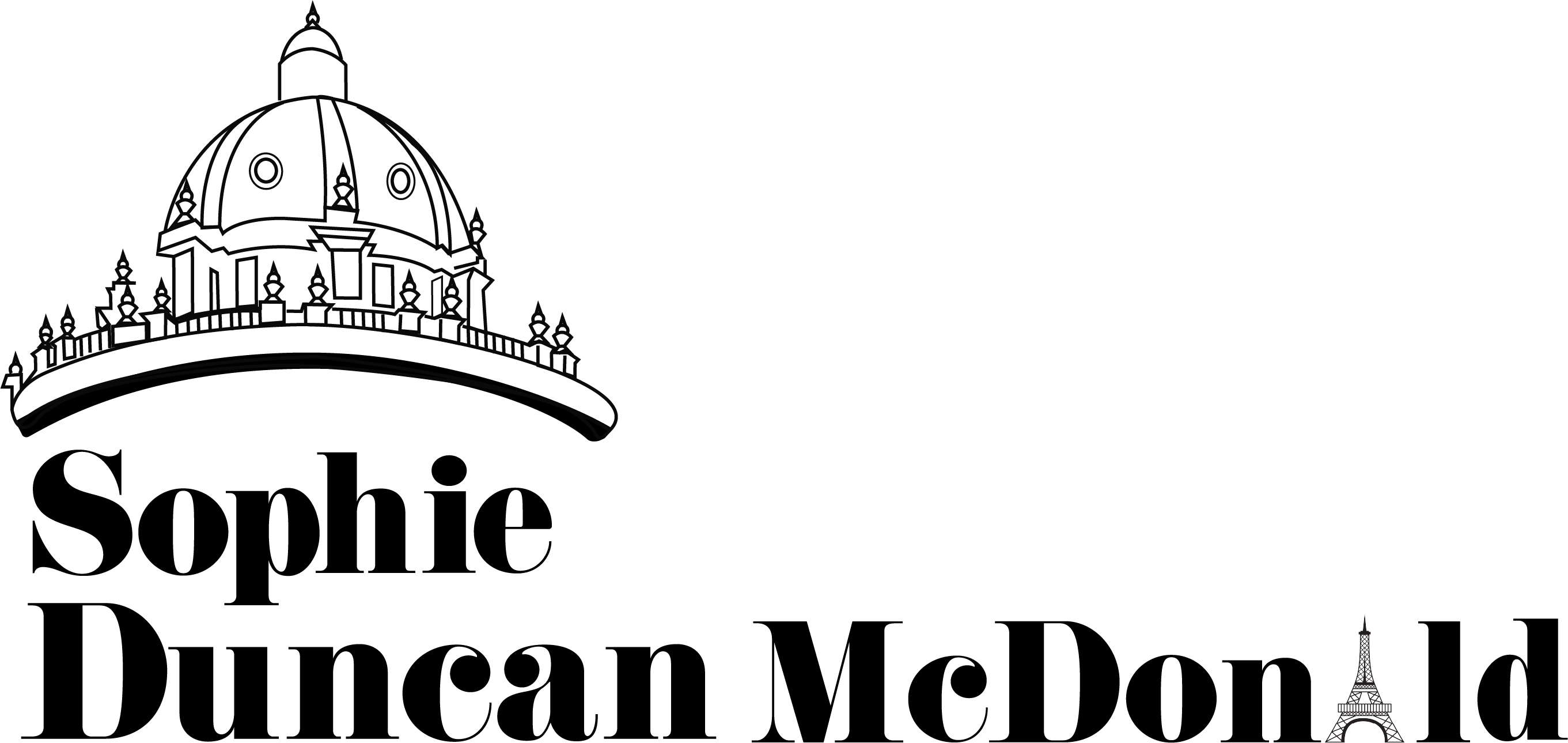 Beyond Paris, an Insider's Guide to Rural France is a witty and informative romp through some of France's less understood regions.
Sophie Duncan was born in Dublin and moved to London as a young child where she lived until moving to France as a newly-wed in her early 30's. After being immersed in renovating a 16th century château and running businesses and holiday homes for over 20 years, Sophie was invited to participate in Channel 4's Escape to the Chateau DIY.
The experience inspired her to discover the regions and departments which other Châteaunauts in the series had been drawn to. Her own experience of living in the deep south west, beyond Carcassonne, leads her exploration into the pros and cons of rural France.n 2016 the author returned to Oxford where she founded Oxford History Tours.
Oxford History Tours offers specialised historic tours of this city. Sophie has an honours degree in art and art history from Oxford Brookes.

Beyond Paris is her debut. She also writes about France on Medium.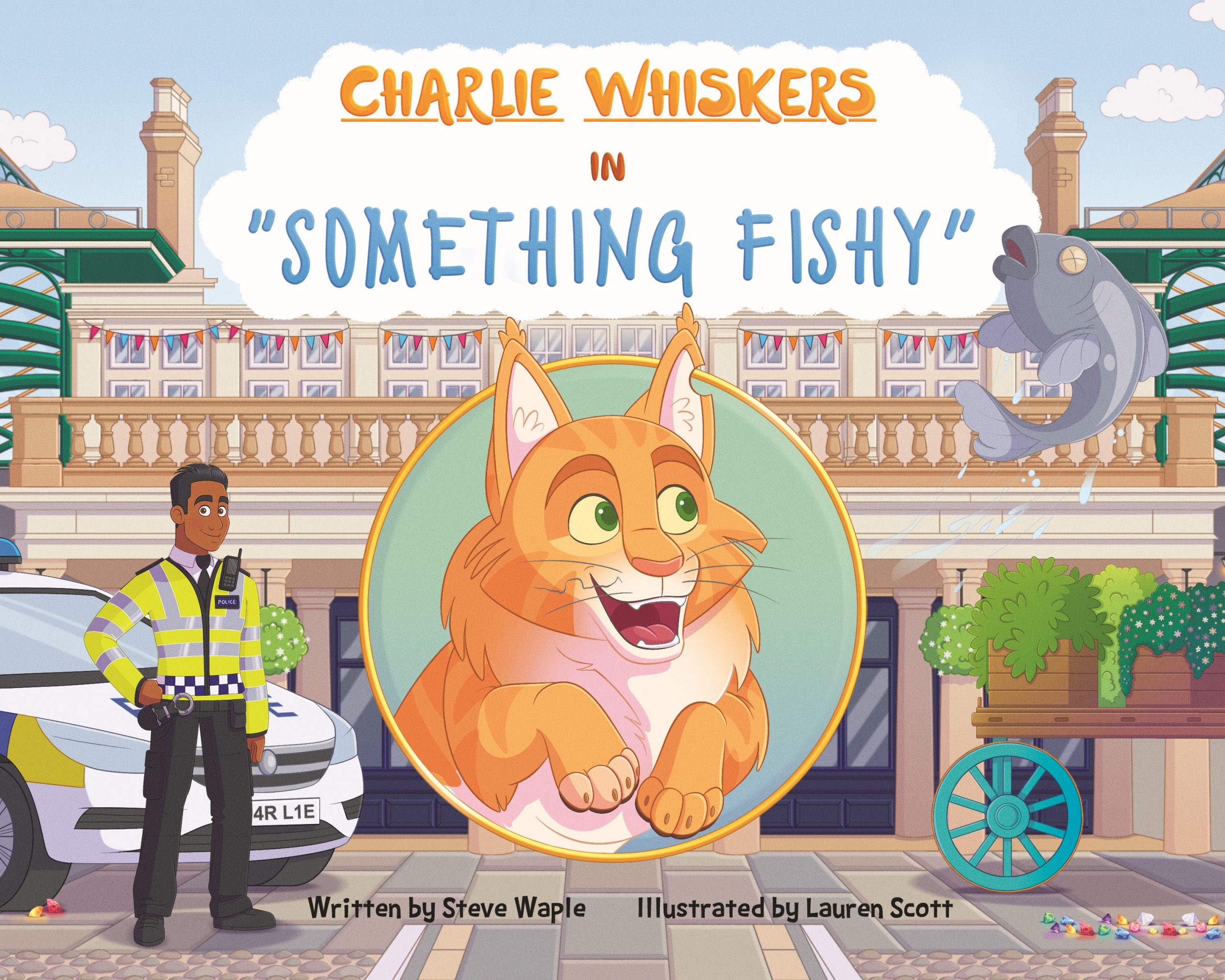 Born and raised in London, and being both a cat dad and police officer led Steve on the path to creating 'Charlie Whiskers', a stray cat living in London's Covent Garden.
Now living in Cambridgeshire and with the creative bug well and truly dusted off, more 'Charlie' books & other children's stories are on the horizon.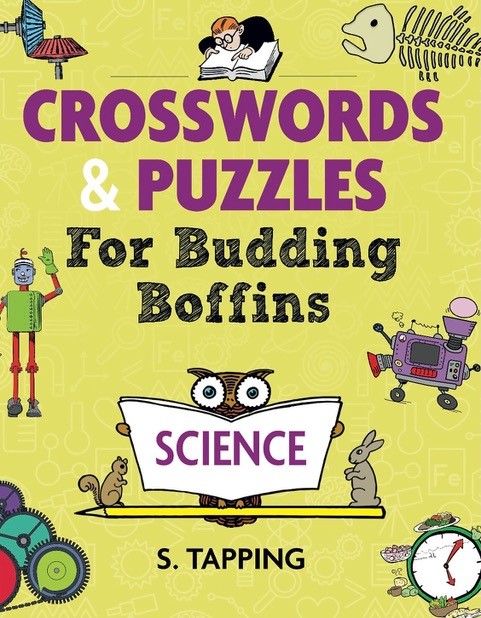 Susan is the author of science puzzle books at secondary school level and children's fiction fantasy written for the 8 -12's.
Sue Clark is a novelist and former BBC radio and TV comedy scriptwriter. Her debut novel, the comic fiction Note To Boy ('She wants her celebrity life back. He just wants a life.') was published in 2020, gaining a Pencraft award for humour. Her second, A Novel Solution, is due out in early 2024. Sue has also contributed to two anthologies of short stories, Taking Liberties and Order and Chaos, published by Breakthrough Books and available now. She lives in Abingdon with a forbearing husband, and her grown-up family nearby.
Snowflake Books
publisher
At Snowflake Books we make beautiful picture-story books for children, based on well-loved Eastern legends. The characters in these delightful stories have a mixture of good and bad in their lives, but their good qualities always shine through in the end. 
Children will find both sympathy and inspiration from well-loved characters like little Mouse, Silly Billy the Wise Goat, Golden Pig, Big Red Rooster, and many more here.
Snowflake Books cooperates in inter-cultural events for children in leading museums, local schools and libraries through our charitable branch, Dragon Discoveries CIC
Sylvia Vetta
authorevent-organiser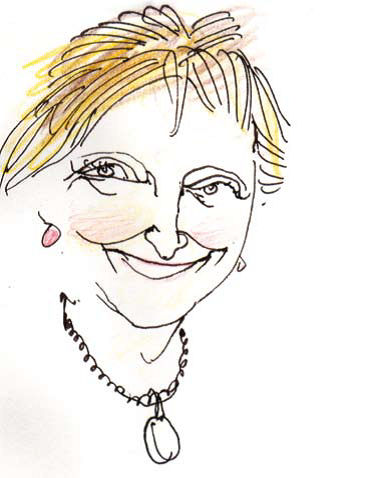 Three highly praised novels, inspired by real events and real people, was followed by Sylvia's memoir which involves the emotional chemistry of food. Crime fiction is a new venture for her so she has rooted her latest book Current of Death in an area she knows intimately. She plans to launch it on November 26 at the fourth Oxford Indie Book Fair. For twenty five years, Sylvia Vetta has written the life stories of others -120 Oxford Castaways for The Oxford Times were turned into three books.
Words by Design
publisherpublisher-services
Words by Design offers a range of bespoke services to individual and corporate clients, as well as to the printing and publishing industry. We focus on biography, family history and other life stories, but also help clients publish other genres. With expertise in research, writing, editing, design, photography, type-setting and print production, we aim to be able to help on any project.
Paula de Fougerolles
author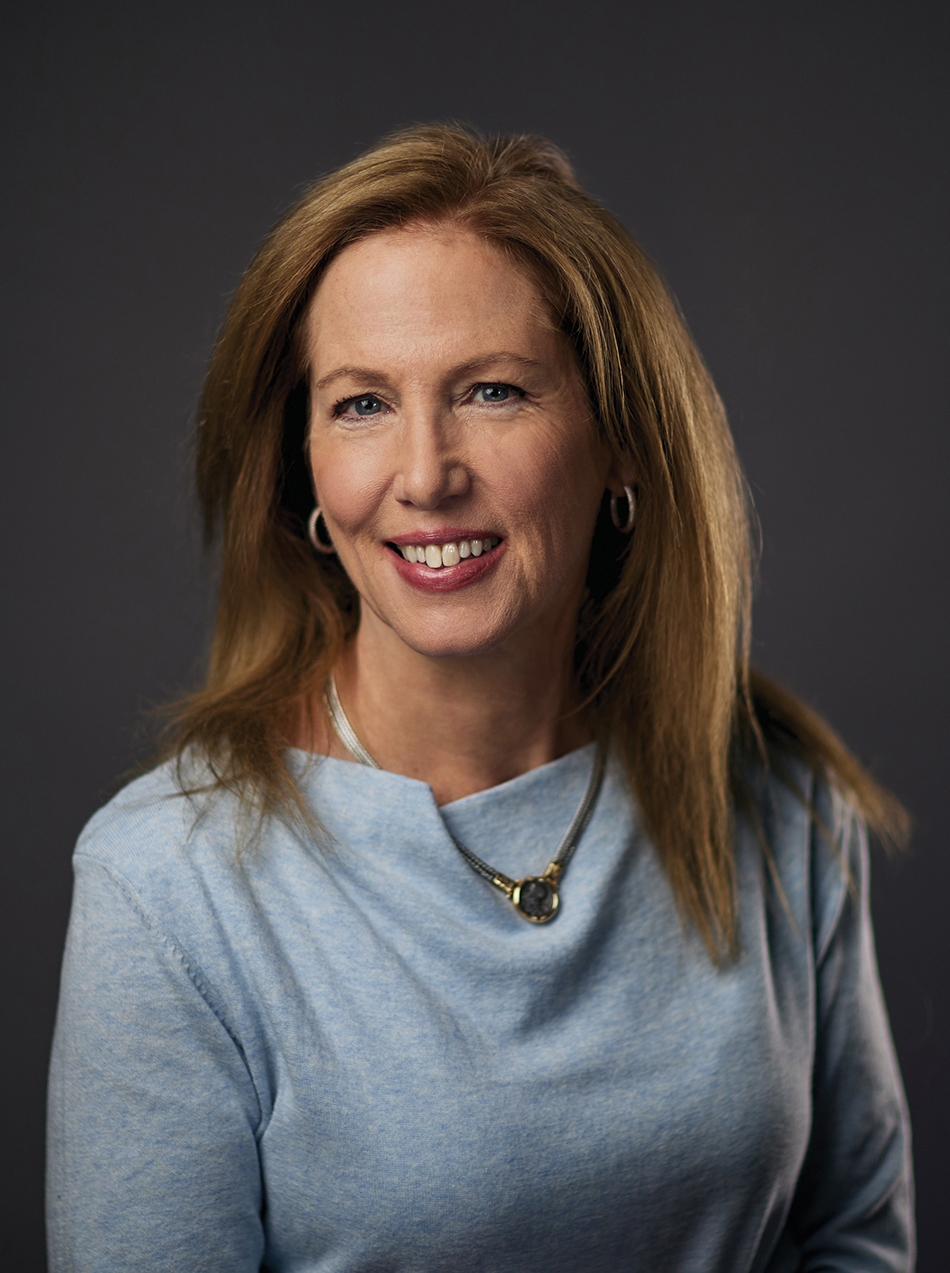 Paula de Fougerolles is a medieval historian and author of the award-winning historical fiction series 'The Chronicles of Iona', the untold true story of how an exiled Irish monk and a hired sword came together to lay the foundations of the nation of Scotland.
She has a Ph.D. from the Department of Anglo-Saxon, Norse and Celtic, University of Cambridge, and has taught and published in the field. She has lived and traveled extensively throughout Scotland and Ireland, including a prestigious year-long Thomas J. Watson Fellowship in which she criss-crossed Europe in search of the physical remains of the so-called 'Dark Ages'–research which ultimately led to this award-winning historical fiction series.
Mary Barry and Vie Portland
authoraudio-books
For clever and fun phonics book for 3-5 year old beginner readers – see Malba Books. 
 Relax and destress with Mary Dee motivational colouring books for teens and adults.
Vie Portland writes inclusive children's picture books, positive growth books for adults, and compiles collections with other authors.
Walton Street Writers
author
We invite you to meet us, visit our stall, chat to the authors and maybe buy a book or two. We write stories for enjoyment, sales, profit and to support charities. Grouped around the established author, Sara Banerji, we meet weekly to read, criticise, encourage and enjoy the stories we write.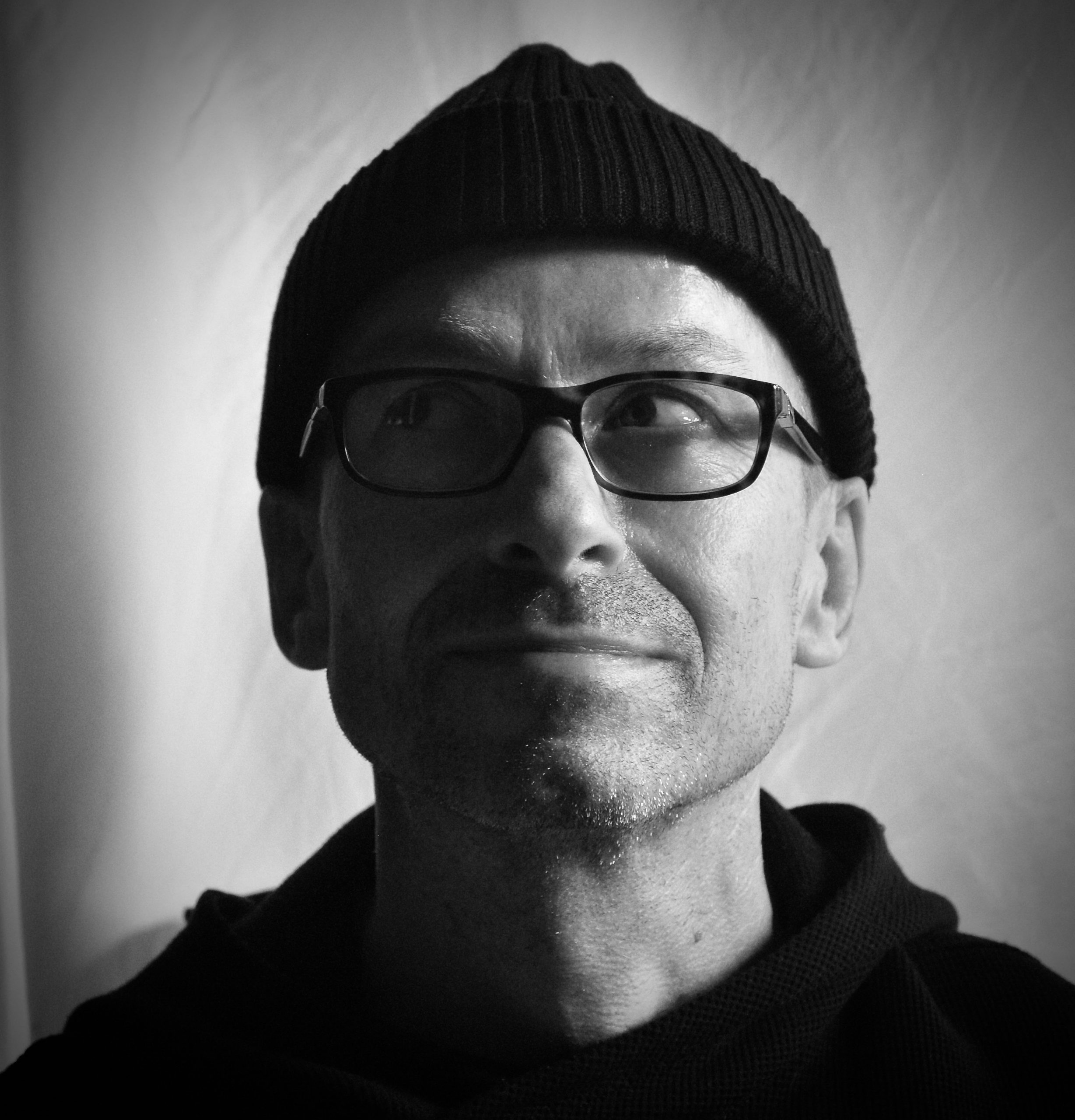 Paul grew up in 1970s High Wycombe when sherbet flying saucers cost 2½ p a hundred weight and platform shoes were both cool and great for toe-punting footballs.
He lays no claim to having books published in multiple languages. He's taught karate in Tibet and Bolivia, half-built swimming pools in Sydney and recently worked as a surveyor in Soho.
The Man on the Rubber Balloon or Optimism is the first book in a trilogy called The Colombian Connection and The Man with the Silver Beretta or Redemption is book number two. Both of them are narco thrillers set in Colombia, Peru and Bolivia in 1992, written with a hint of dark humour and an eye on historic events that shaped each country. All profits from the first novel are pledged to the charity Young Minds, in support of young people's mental health.
Paul also has 'previous' with a short story, Plata o Plomo, about Pablo Escobar's demise in a Medellín bunker.
Also Exhibiting
The following exhibitors are also at the book fair. We're waiting for them to fill in their profiles so you can get to know them better.
The Oxford Indie Book Fair and its organisers cannot be responsible for any external content or links provided by our exhibitors.